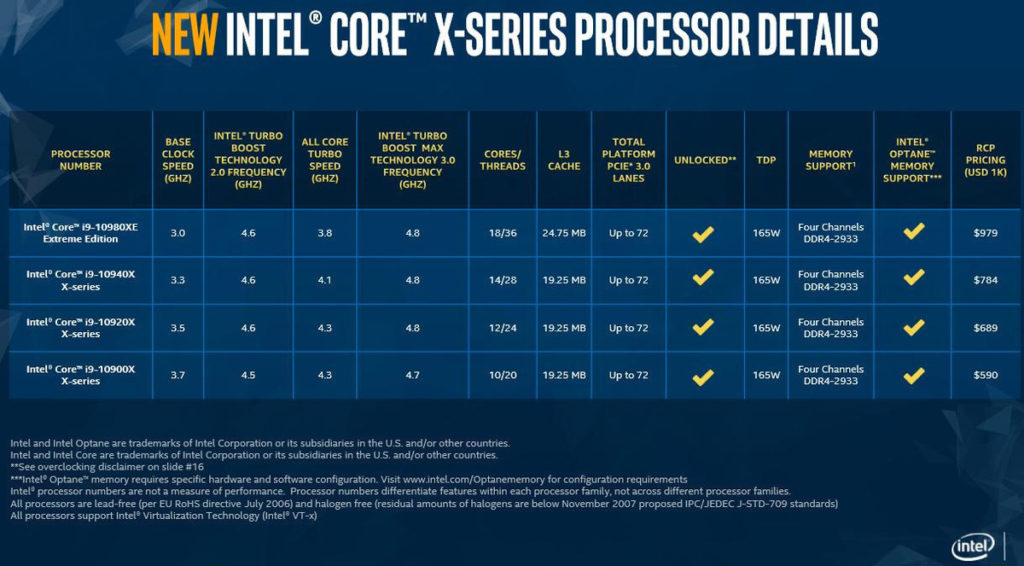 Today Intel released the pricing of the recently teased Intel Cascade Lake-X cpu's. An obvious step for Intel was to cut pricing due to the overpowering force of AMD lately. But I did not expect them to cut pricing this vigorous.
Where in the current generation high end Skylake-X Core i9-7980XE and Core i9-9980XE cost more than € 2100,00, the new generation Core i9-10980XE comes in @ $ 979,00. Count in VAT for Europe and you will end up around the same pricepoint in Euros. Pricing starts @ $ 590,00 for the 10 core 20 threads Core i9-10900X. All cpu's feature 48 lanes with an additional 24 coming from the chipset, so 72 in total. You can use your existing Socket 2066, X299 motherboard for the new cpu's.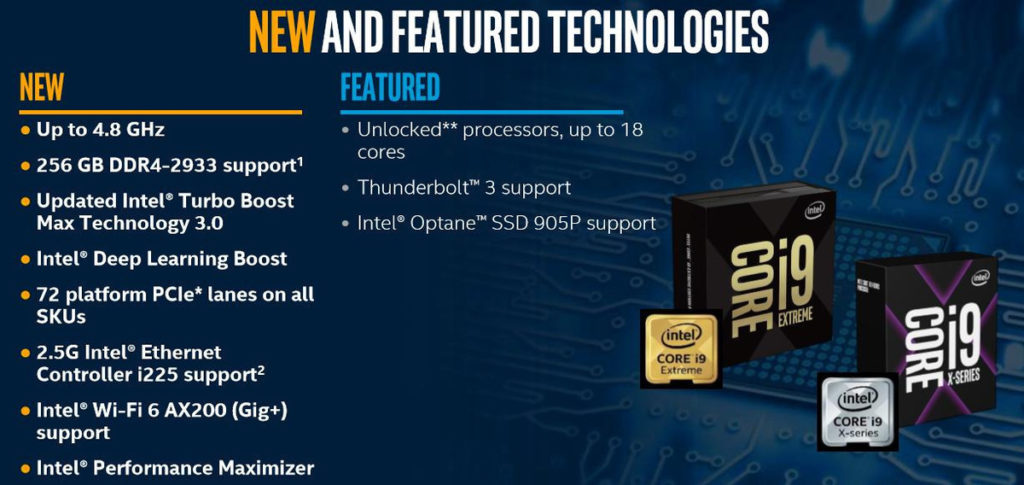 Expect these cpu's to become available in November 2019, within a month or so. Meanwhile AMD's cpu sales in Germany hit more than 81% of total CPU sales. The november and december months become very interesting all of a sudden.
Image source: Hardware.info.