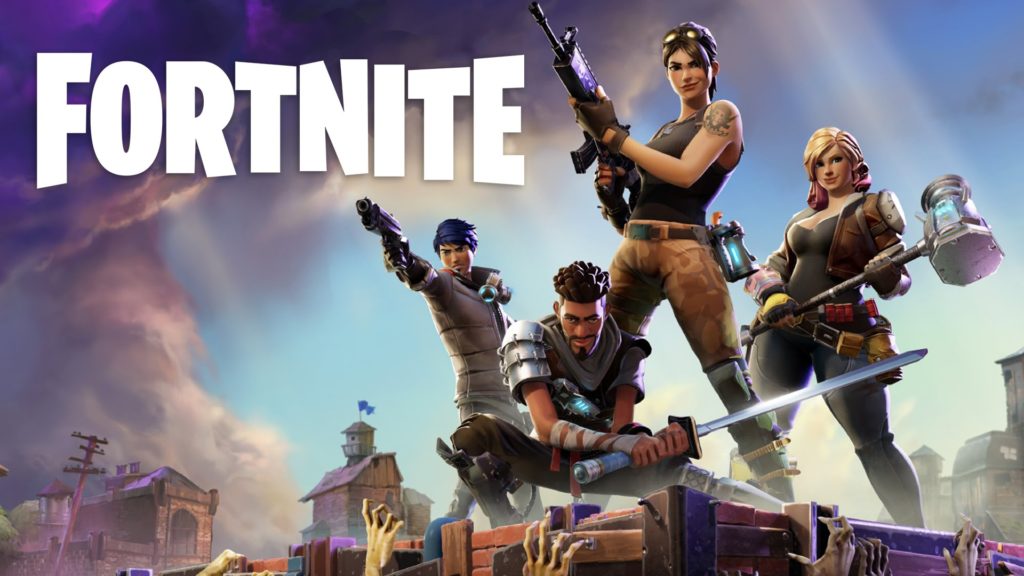 Fornite arrived a few months ago one pc and consoles in September 2017, and who would have guessed it would become such a succes after only half a year. At the moment more than 45 Million gamers have Fortnite installed on their systems, not even mentioning the ammount of YouTube views Fortnite generated the last few months from people streaming their gameplay.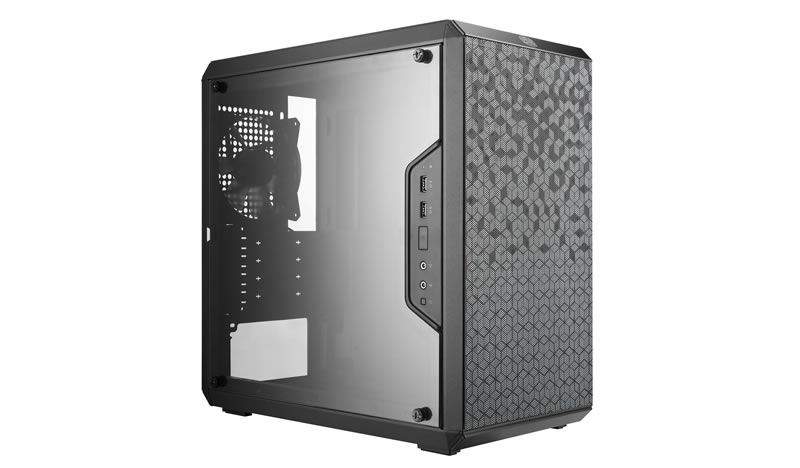 Today we received the new Cooler Master Masterbox Q300L we talked about a month ago in this blog.  What better purpose does this cheap € 39,00 case serve than building an affordable Fortnite game system in. Our testsystem for today:
AMD Raven Ridge Ryzen 5 2400G with an integrated AMD VEGA 11 iGPU € 150,00
Boxed AMD Wraith Stealth cooler € 0,00 included with the 2400G.
AMD Asrock AB350M-HDV motherboard, € 63,00
Kingston 2x4GB – 8GB of dual channel 2400mhz Ram € 92,00
Cooler Master Q300L M-ATX case € 39,00
Intel 540S M.2. 240GB SSD € 77,00
Corsair VS450 PSU € 36,00
Optional –> AMD Ryzen 5 1400 + Geforce GTX 1050 Ti 4gb + € 125,00 in total.
Budget wise the total system is just over € 450,00 excluding a monitor and keyboard+mouse. Our second testsystem is € 125,00 more expensive but features a GTX 1050 Ti for a boost in FPS. We are curious to see if you really need a dedicated GPU to play Fortnite on 1080P medium and high settings or if and integrated iGPU does the job for far less money, looking at total system costs.
Our testsystem as shown above is not the exact configuration we are running here at Techjunkies. For example we don't have the Asrock Motherboard, but a gigabyte AB350M Gaming 3 and instead of an M.2. SSD we run a regular LITEON SSD. We leave the cpu at stock settings and we clock our Corsair memory to 2.400 Mhz according to the Kingston modules. And ofcourse for all you tweakers out there we overclock the iGPU to 1.500 Mhz to see if we gain an FPS increase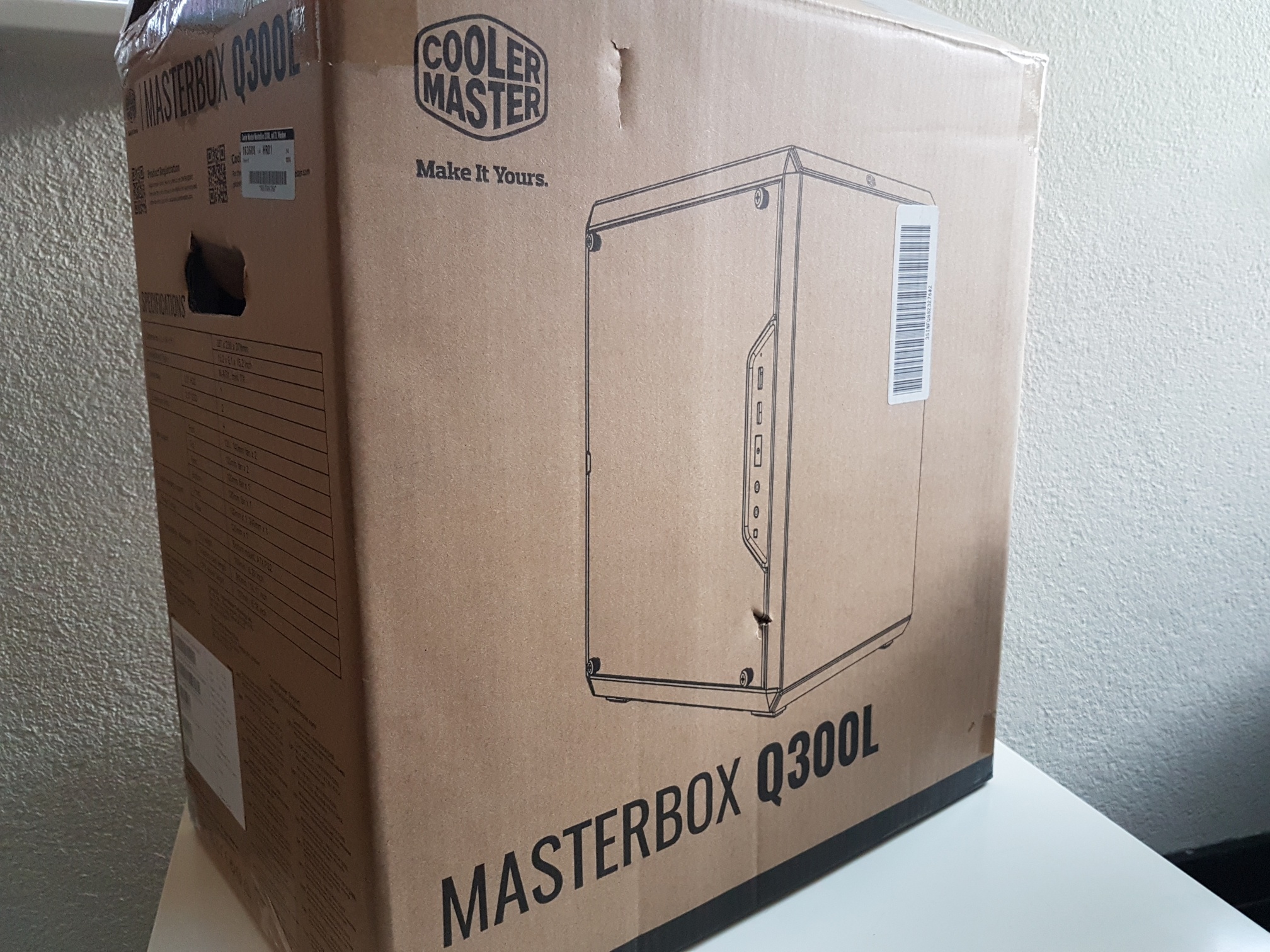 But first let's head over to the build. We start with unpacking the case to see what we are working with. Being an M-ATX case the Q300L is physically compact and boxy, we like that. Removing the back panel exposing the rear of the motherboard tray the first thing that we like is the ammount of space for cable management and a lot of cable tie down points. In the right bottom corner we can fit a 3.5 inch disk. This is not included in our build advice, but we include it anyway to show you possibilities for future upgrades.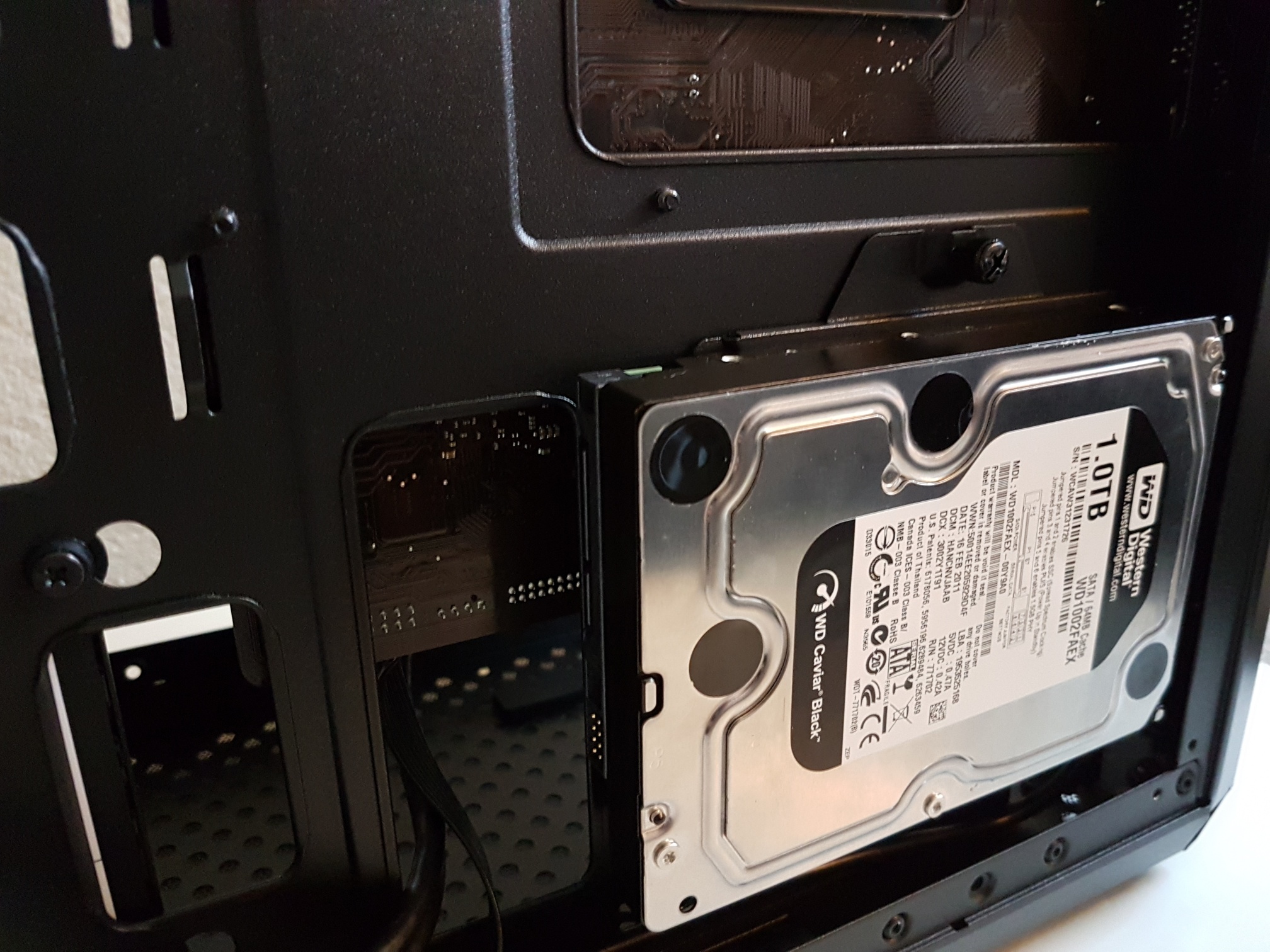 We start installing the i/o shield, followed by the motherboard with a preinstalled Ryzen 5 2400G from our previous Raven Ridge review and a GTX 1050 Ti from EVGA and 2×4 GB RAM.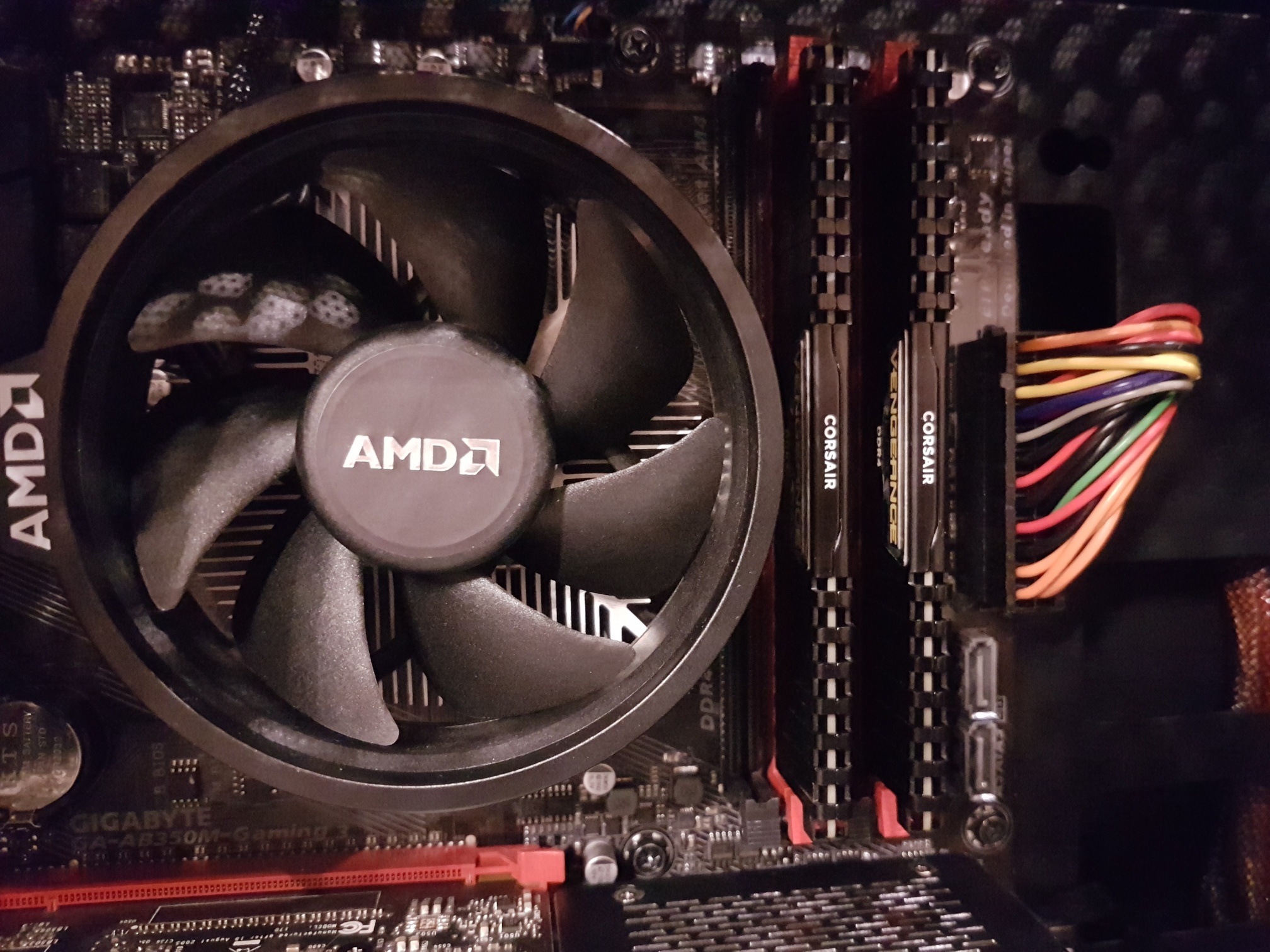 Finally we mount our SSD in the predefined holes on the bottom right corner. Cooler Master includes O-rings and Philiphead screws to mount your SSD's to the case. There is place for two 2.5 inch SSD's.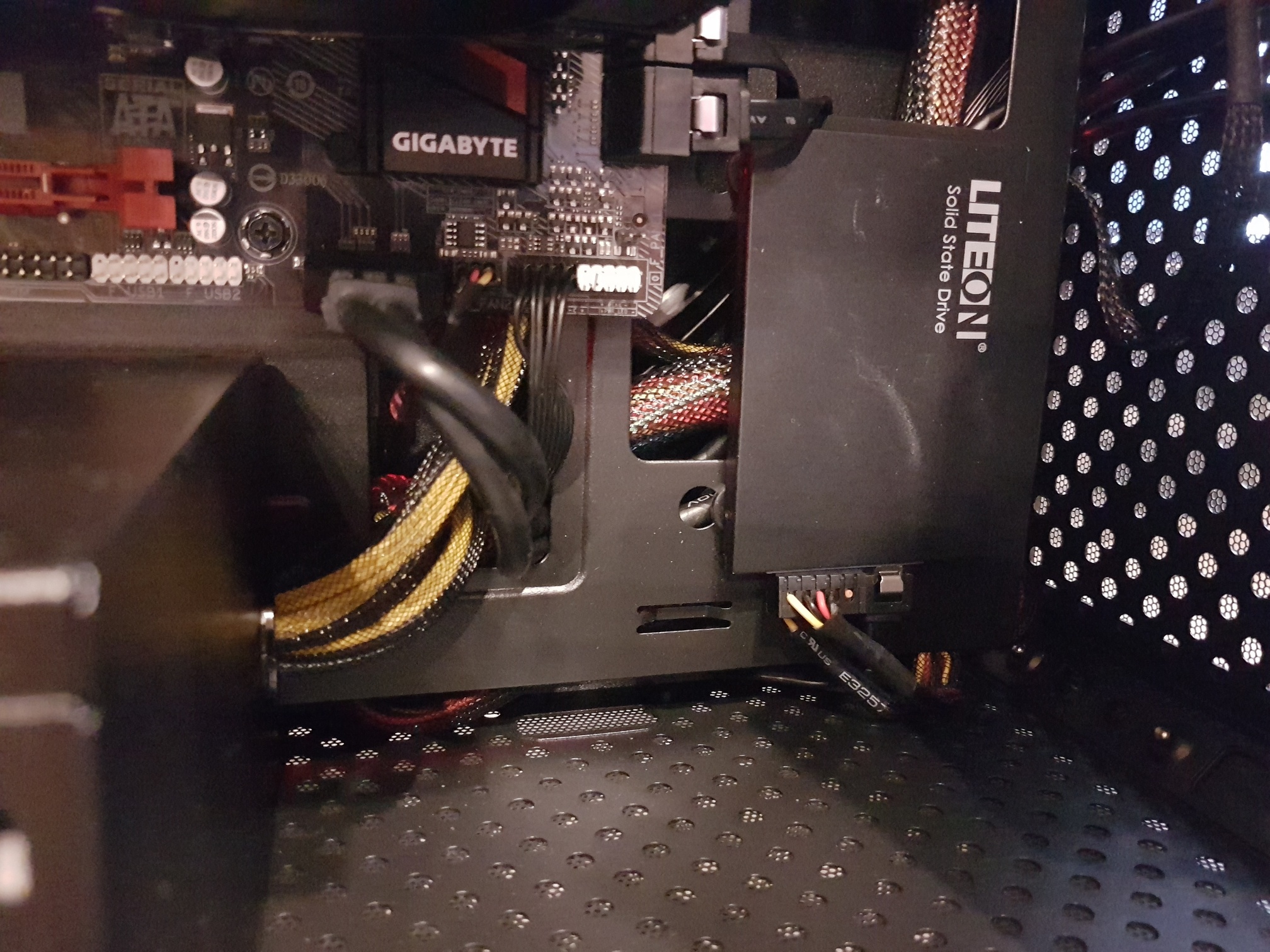 Summarizing this build we can only conclude it was fun building in the Cooler Master Q300L. Not requiring any watercooling or intensive cable management is refreshing for a change. What are our negatives while building in the Masterbox Q300L? Let's start with the least important one. We tried to mount an intake fan but that was not a great success. The predrilled holes in the case are a bit to narrow for a standard case fan screw. We had to force it through the front panel flexing it a bit in the progress. Placing back the dustfilters after our build was complete we reckon they were a bit sharp around the edges…… We think this should be improved upon.
But despite these negatives you can't do anything very wrong for only € 39,00. You should not expect rubber grommets or high quality case fans, but Cooler Master did a nice job making a case that features the essentials within a limited budget. There is lots of room for components and it includes a plexi glass side panel showing of your build. The ability to place the case horizontal and the front i/o on every side of the case is a nice touch, making it stand out from other offerings in this € 30,00 – € 40,00 price range.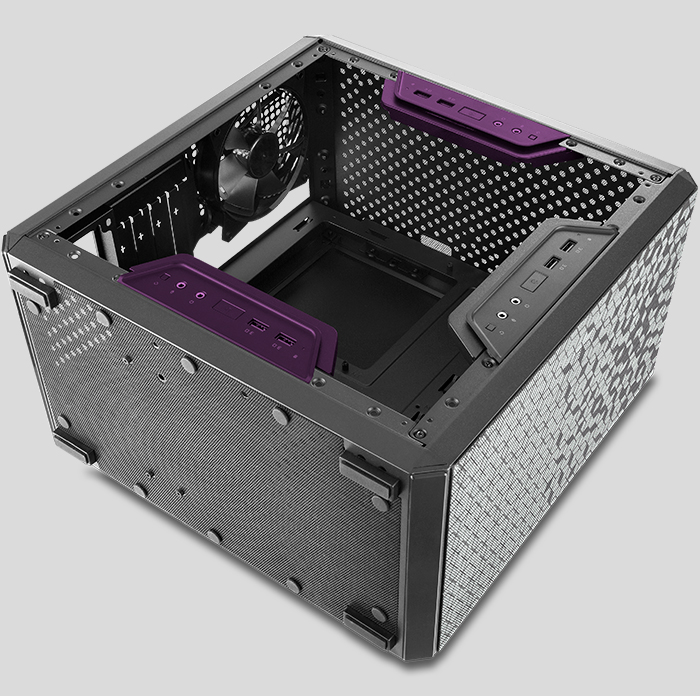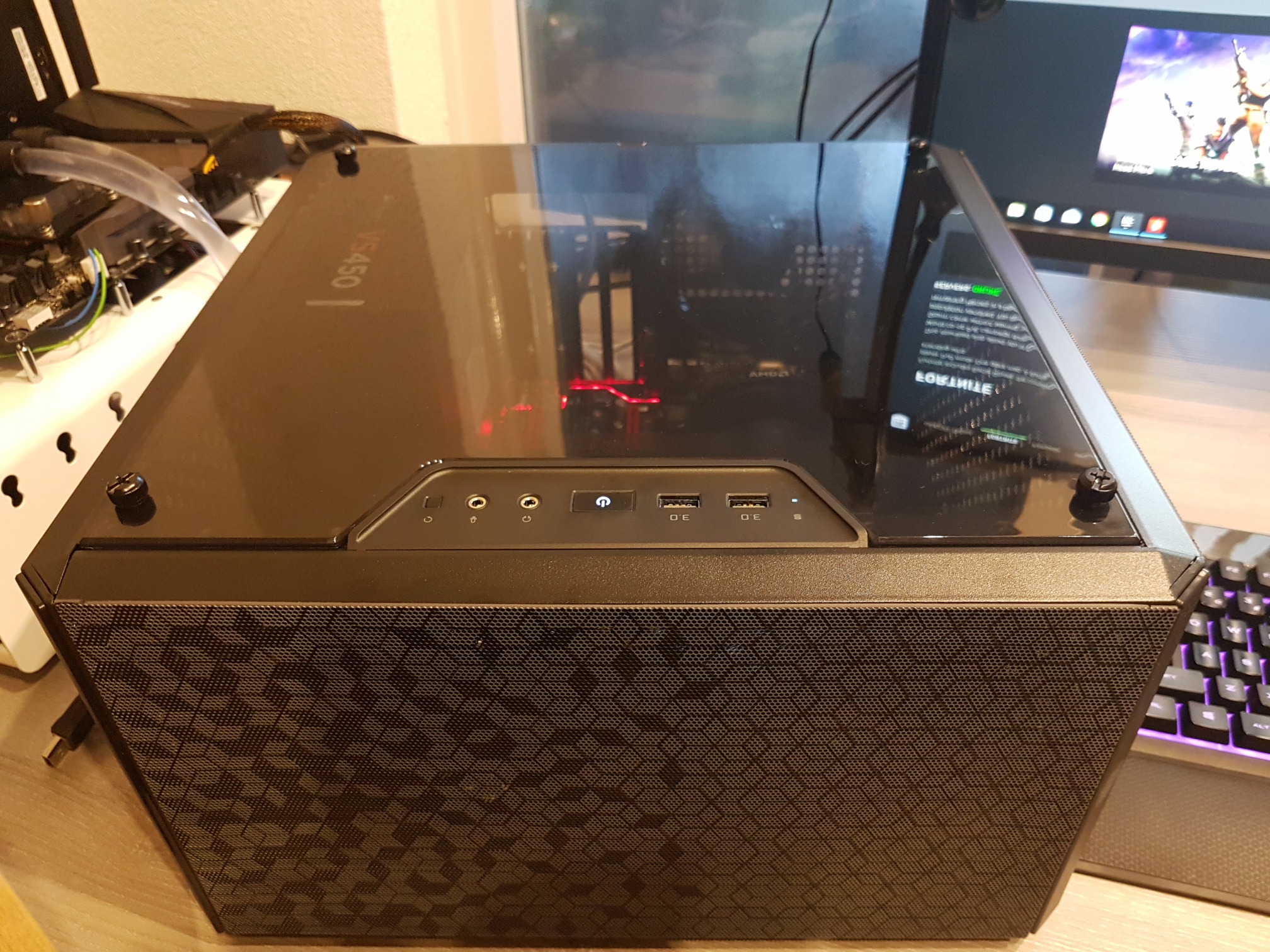 That's the build part, now it's time for benchmarking. We will first run Fortnite Battle Royale on the iGPU adding the EVGA GTX 1050 Ti later. Both benchmarks will be performed on Medium settings @ 1080P Full HD with Anti Aliasing, V-Sync and motion blurrrrr turned off. We also add a 3.200 mhz memory profile expecting to gain higher framerates because as we know the iGPU RX Vega uses system memory for it's processes. Our test system today features a clean Windows 10 installation with all the latest updates including all security patches.
Running through the benchmarks we experience a large FPS jump from 2.400 mhz DDR4 to 3.200 mhz DDR4. Especially when playing any game below 60 FPS, every improvement is very noticeable. Running at 1920x1080P with 1240mhz gpu speed and 2400 mhz memory speeds, the average FPS sticks around 40 FPS with peaks of 52 FPS. Increasing the memory speed to 3.200 mhz results in an average framerate of 49 FPS, with a large portion of the time being 56 FPS and up. As expected it makes a lot of sense to include some fast memory with Ryzen Raven Ridge as the FPS never dips under 40FPS @ 3200mhz ram speeds.
We leave the memory speeds for what they are and add the EVGA GTX 1050 Ti. After starting the game the FPS goes to 100 FPS+ at Medium settings. It makes sense now to increase the view distance to spot your enemies earlier in game. Setting a combination of Epic and High keeps FPS well over 60 FPS.
The scores you can find below in our benchmarks chart are based on Medium settings 1080P. Despite the 1050 Ti being a whole lot faster than the Vega iGPU, the Ryzen 2400G APU with some fast memory can give you a nice gaming experience with a least some decent framerates to start your Fortnite adventures, saving for that GTX 1050 Ti in the meantime.