A few years ago nobody would have thought AMD would return with such a succesfull product as their latest Ryzen cpu's. With Zen 2 (codename Matisse) which was introduced in July this year, the sales numbers are going through the roof. According to the sales of tech giant mindfactory in Germany, 79% of all their cpu's that were sold in the month July 2019 wear the name AMD. In August the total cpu sales of AMD dropped 1% to 78% of their total sales, leaving only 21 and 22% for Intel respectively.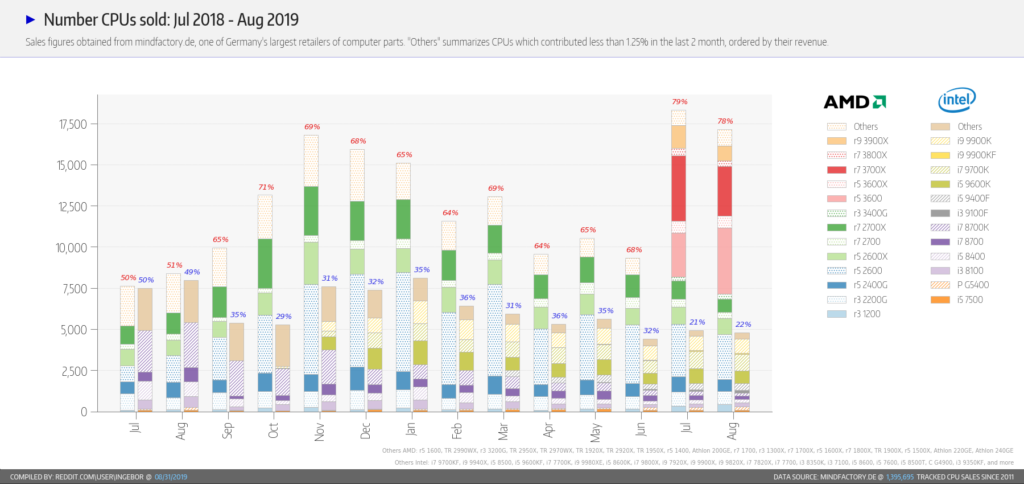 Even more interesting is the contribution of Zen 2 which accounts for 53% of all AMD sales but makes up for 70% of the total revenue in AMD sales for Mindfactory. The R5 3600 is the leading cpu when we look at the highest sales numbers, closely followed by de R7 3700X and R9 3900X in third place. Very nice AMD, keep up the good work.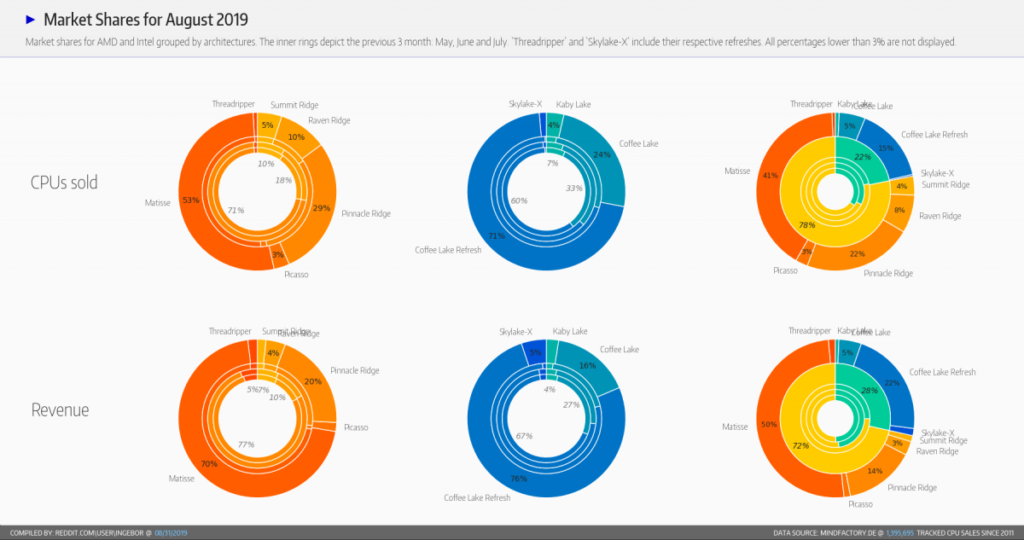 Sadly though the large demand for Zen 2 results is us still looking for a retail sample of the 3900X which is permanently sold out in the Netherlands. As soon as we can get our hands on one, we can make some interesting reviews for you.