Buying a cpu in Oktober 2019 most certainly makes you aware of the AMD Ryzen 3000 series Matis. Although the IPC has improved and gaming performance is now at the level of arch Rival Intel, AMD's previous line-up Pinnacle Ridge Ryzen 2000 prices dropped significantly making it more than excellent value for money. Maybe it is time to pick one up instead of a more expensive Ryzen 7 3700X.
Last time we checked we could adopt a Ryzen 7 2700 for € 171,00 and a Ryzen 7 2700X for € 185,00. Not to forget the 6-core part Ryzen 6 2600X for € 143,00. Include a € 100,00 X470 or cheaper B450 motherboard with 16 GB of 3200 Mhz DDR4 and you have an 8-core upgrade set for € 400,00 in total. That is only € 70,00 more than a single Ryzen 7 3700X.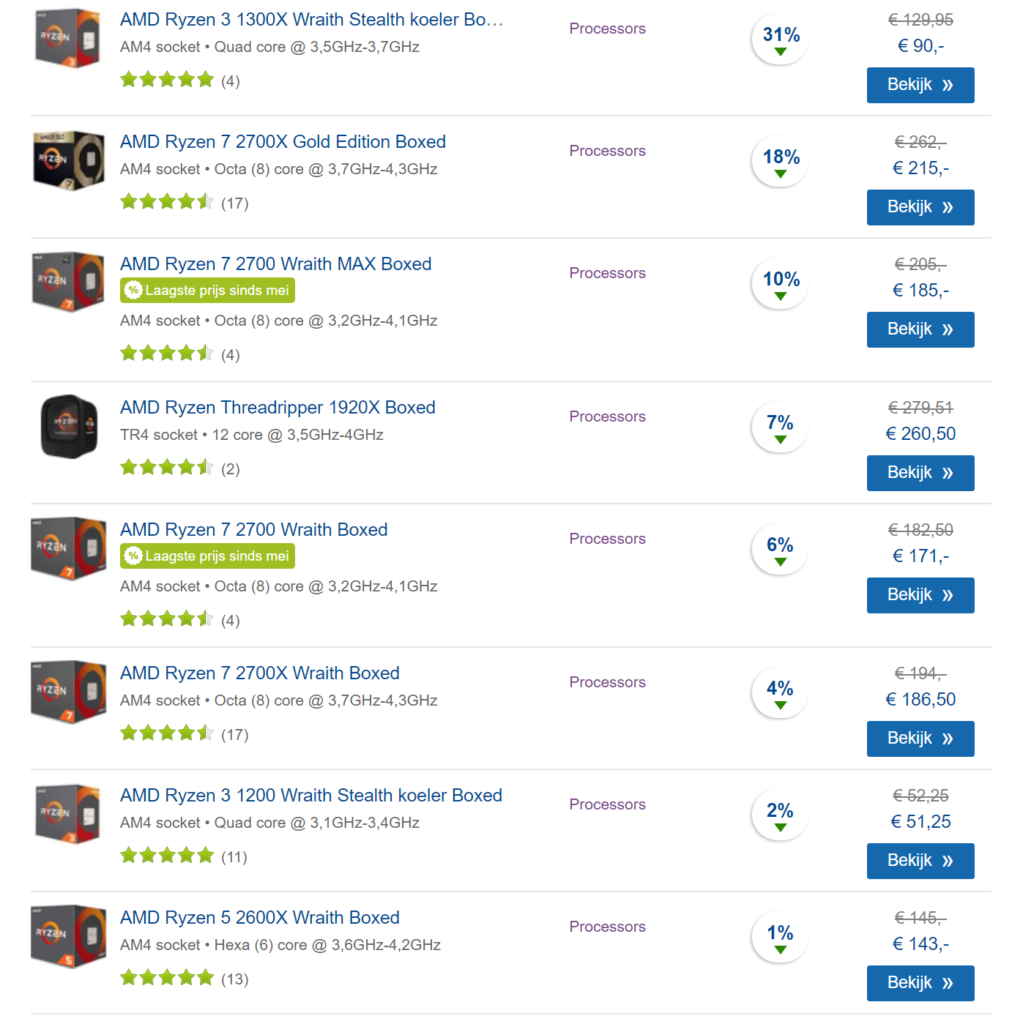 Below we configured a base upgrade set, not including an SSD, PSU, GPU and case assuming you have those components already. You can get the set a bit cheaper by opting for a B450 motherboard saving approximately € 40,00 which brings you close to € 350,00 in total.
Ryzen 2000 (Zen+) profits just as the current Ryzen 3000 from higher memory speeds, thus get as fast/low latency memory as possible. For Zen+ 3200Mhz CL14 fits best (or other Samsung B-Die memory). G-Skill has a few of these kits in the Flare-X and Trident-Z range. These kits are more expensive, count in +/- € 135,00 which sets you back € 50,00 more than our example below. One advantage of those more expensive kits is that you can also use them to overclock once you upgrade to a Ryzen 3000 cpu, keeping your X470 motherboard and memory. A smart upgrade path!