Yesterday, we talked briefly about the 2nd generation Ryzen, Zen+ with some performance teasers of probably the Ryzen 7 2700X or 2800X. Today we found out this was probably the Ryzen 7 2700X. Below you can find the full lineup of AMD's Pinnacle Ridge cpu's including the details of the new AMD X470 and B450 chipset. These slides were leaked by elchapuzainformatico.com. Better save than sorry, but we ephasize again, this is no official AMD press release, but a leak!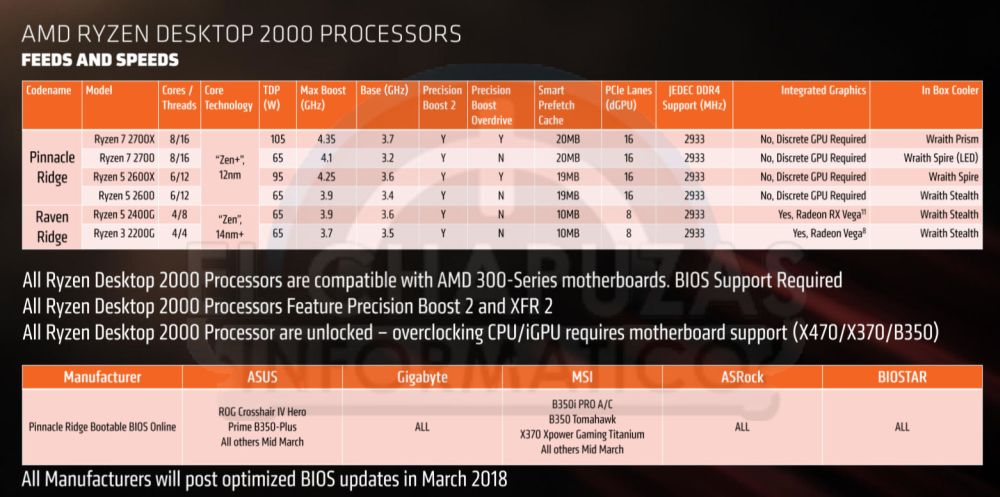 Despite being a leak, the information presented here, is very detailed and looks for 99% the real deal, also including the recently introduced Raven Ridge cpu's. The pricing below makes us very happy, knowing AMD keeps pricing inline with the previous Ryzen generation.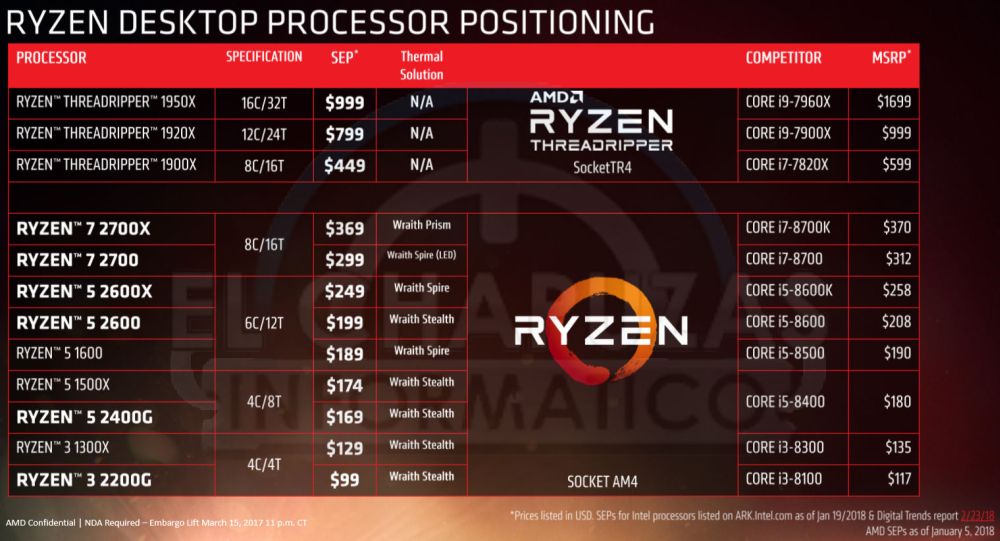 The Ryzen 7 2700X and Ryzen 2700 will be paired with a factory LED cooler, respectively the Wraith Prism and Wraith Spire LED.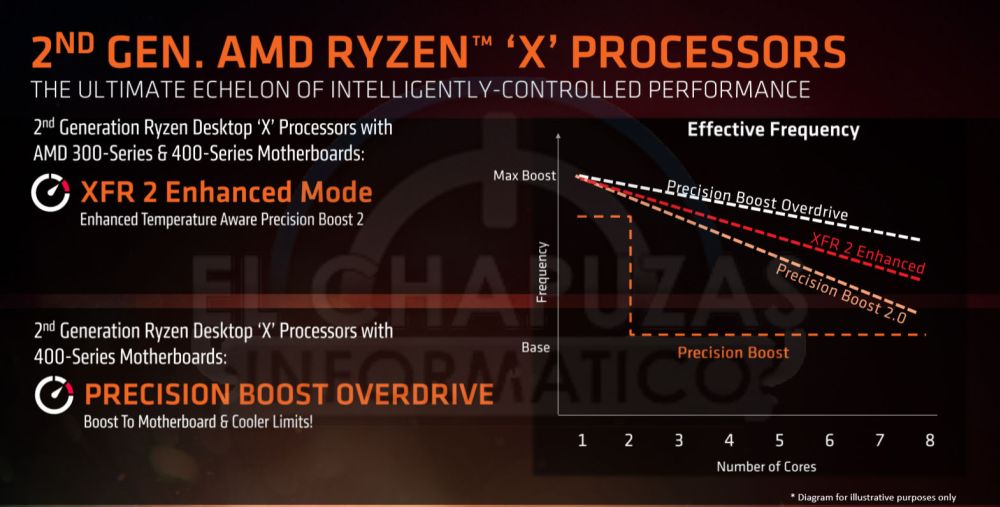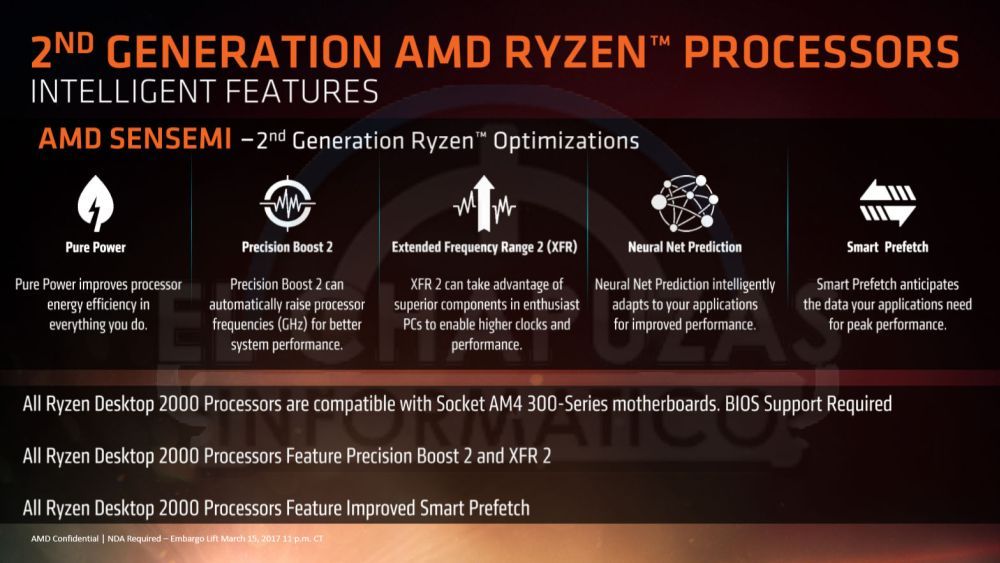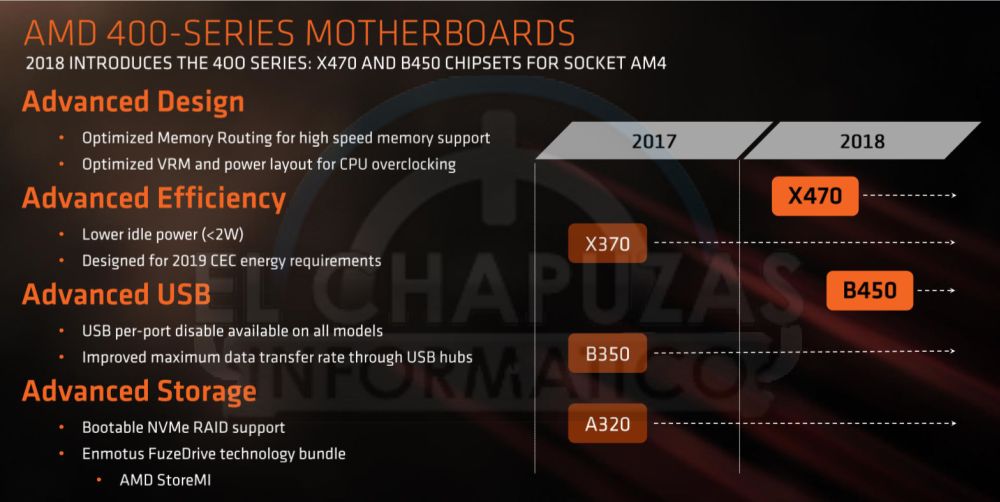 This slide shows AMD plans to release the X470 chipset first, followed by the B450 chipset later this year.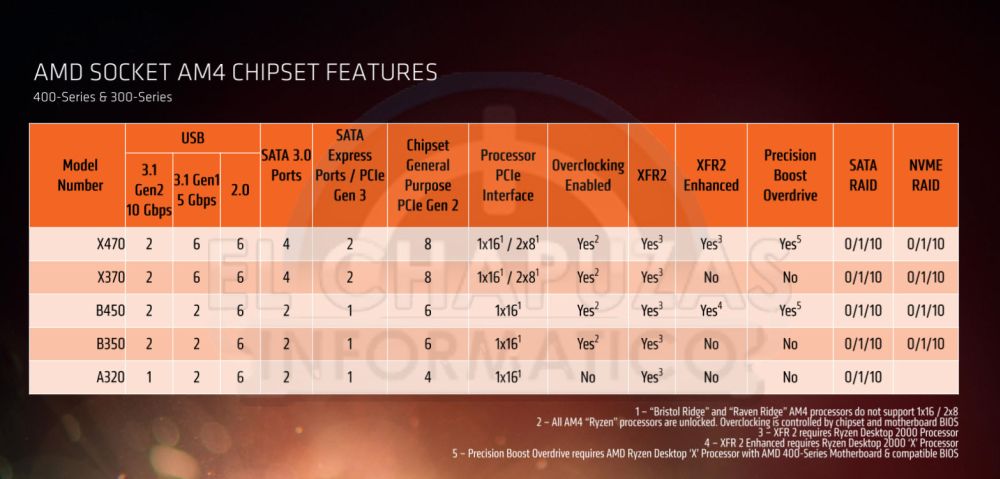 Apparently, the only difference between X370/B350 and X470/B450 is the XFR2 Enhance and precision Boost Overdrive functionality. X370 and B350 should profit from XFR2 but require a bios update to support the new cpu's.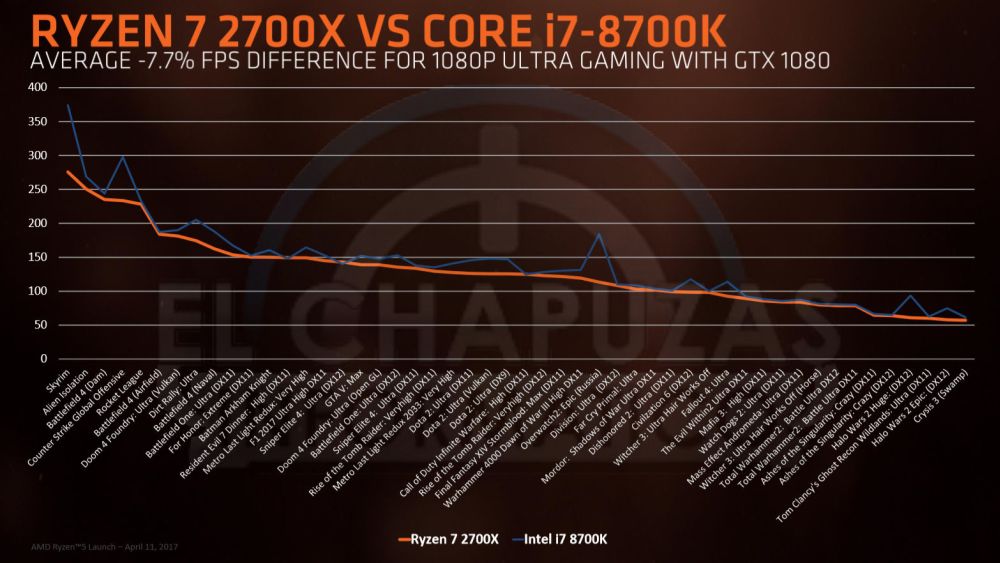 A 7.7% increase in IPC @ 1080P, compared to a Core i7-8700K, which as we know is the gaming chip of the moment delivering the best FPS. This is tested in a large number of games as you can see.