AMD plans on releasing the second generation Ryzen cpu's, Zen+ in April this year. The anticipated successor to the immensely popular Summit Ridge Ryzen cpu's. The first generation Ryzen stirred up the cpu market, giving gamers and content creators a nice alternative to Intel. Despite being very competitive and strong in multicore workloads, the single core performance was not up to par with Intel's offerings (Intel Core i5-7600K, Core i7-7700K etc.). That is about to change.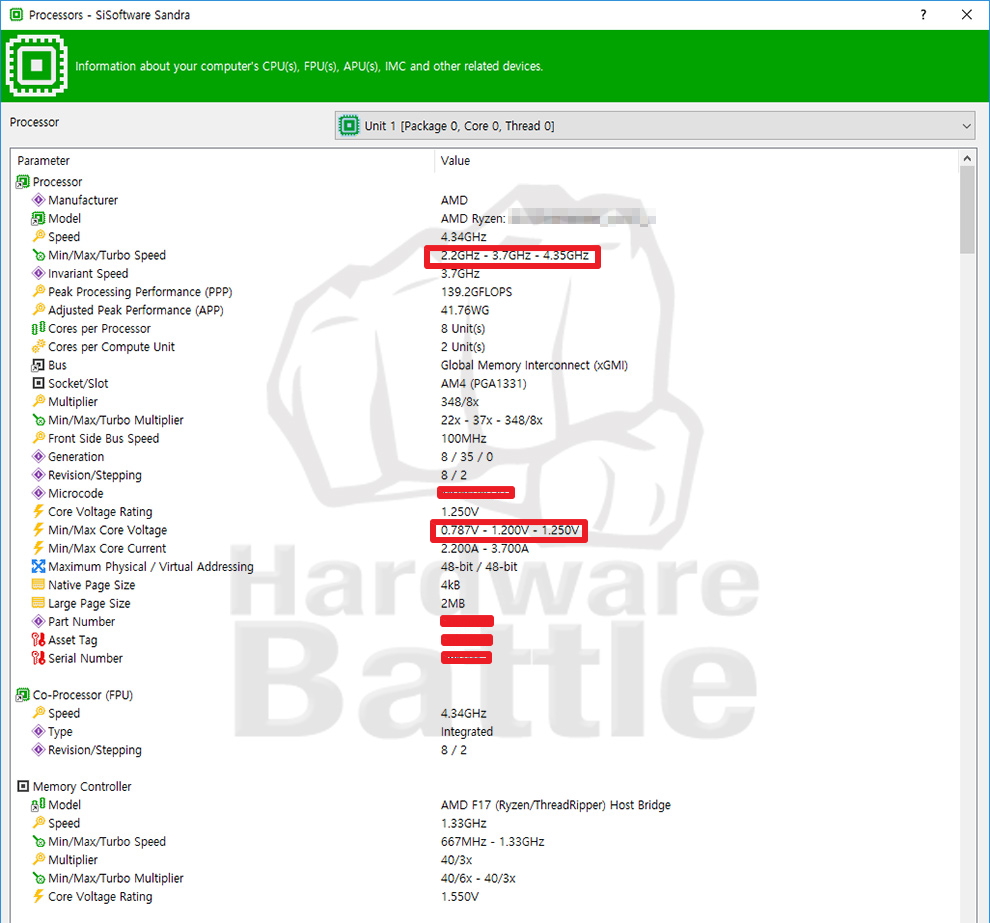 A Ryzen Summit Ridge 1800X CPU is able to boost to 4.1 Ghz through XFR 1.0. The Ryzen 2700X or 2800X? should be able to boost to 4.35 Ghz @ 1.25V. Gen 1. Ryzen chips need approximately 1.30-1.40V to reach a slower 4.1 Ghz. The results above promise a nice optimization if the presented data is representative for the consumer grade chips we can expect next month. Time will tell. Last but not least, the internal cas latency of the Ryzen 2xxx series have been optimized with 10-25%.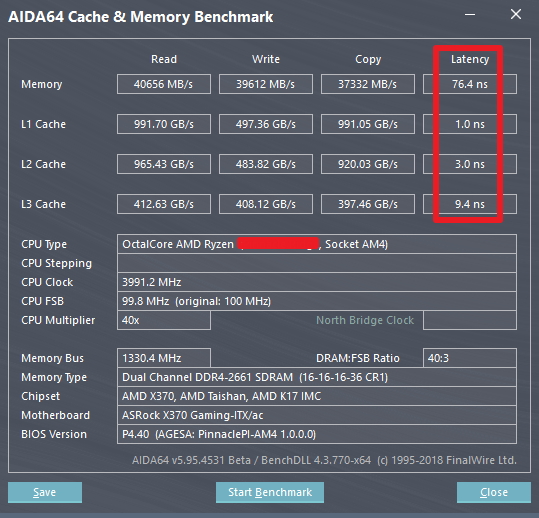 z
As we have seen with the recent Raven Ridge Ryzen 5 2400G, the XFR 2.0 functionality gives the new Ryzen Zen+ a gradual boost behavior, instead of the more abrupt over/downclocks of XFR 1.0. Almost all games use one or two cores to drive the main game, with small workloads spilling of to other threads. XFR 1.0 had the tendency to sense 'overload' at some point resulting in a cpu jumping down to baseclock.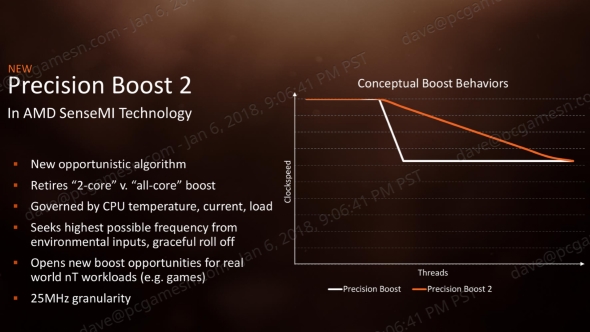 Hardware Battle used an ASRock X370 Gaming ITX/ac motherboard and 2666Mhz RAM performing the leaked benchmarks below. We find it very interesting to see the Cinebench single core results of the Zen+ 2xxx, performing in-line with Intel's offerings and 10% higher than AMD's own Threadripper cpu's.
In multi-core Cinebench workloads the Ryzen Zen+ 2xxx performances 10% better than current gen Ryzen, and 20% better than Intel's Core i7-8700K. The king of Multi-core self evidently are the Treadripper TR-1950 and Core i9-7980XE with 16 and 18 cores respectively.