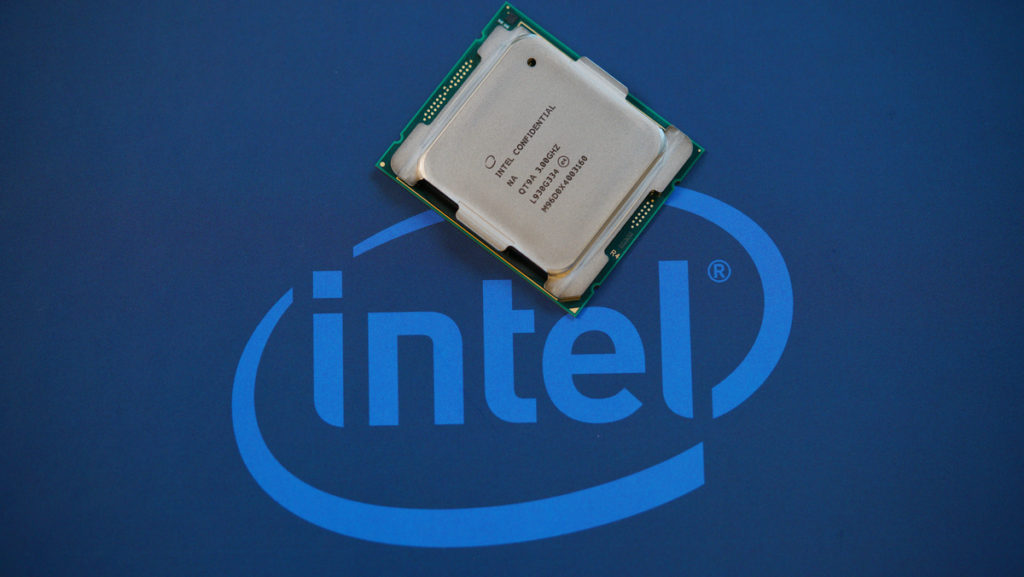 Introduction
Today Intel decided to lift the review embargo 6 hours earlier than AMD Threadripper 3000 series that is also planned for release today. Intel got cold feet somehow and decided on last notice they don't want a direct comparison at launch distracting the attention towards the AMD camp. This is promising to say the least from an AMD standpoint. But let's talk about the new Core i9-10980XE for now. 🙂
Intel Core i9-10980XE specifications

The Intel Core i9-10980XE including the rest of the new family are refined 14nm cpu's and fit on Intel's existing X299 motherboards. Yes it's been refined a few times already. In a sense you could compliment Intel for acheiving this instead of blaming them for not producing on 7nm. Compared to the previous generation the new cpu's have the ability to boost two cores to maximum boostclock if temperature and cooling allows. For the Intel Core i9-10980XE this means two cores can boost to 4.6Ghz while an all core boost of 3.8 is allowed for all 18 cores within it's factory power specifications of 165W TDP.
Intel Core i9-10980XE Performance
According to hothardware.com the new Intel Core i9-10980XE has some improvements over the last generation Skylake-X Core i9-9980XE. The 'new' 14nm architecture results in lower power consumption, a higher IPC for single threaded workloads and a smaller but significant multicore boost. Once overclocked the limits are reached somewhere around the 4.4GHZ to 4.5GHZ all core OC mainly due too cooling limitations. Costing half the price of a last generation Core i9-9980XE the Core i9-10980XE is actually the cheaper option compared to upcoming Threadripper cpu's @ € 979,00. If that is acceptable for you in the first place may be depended on the performance of AMD later today. For now the first benchmarks.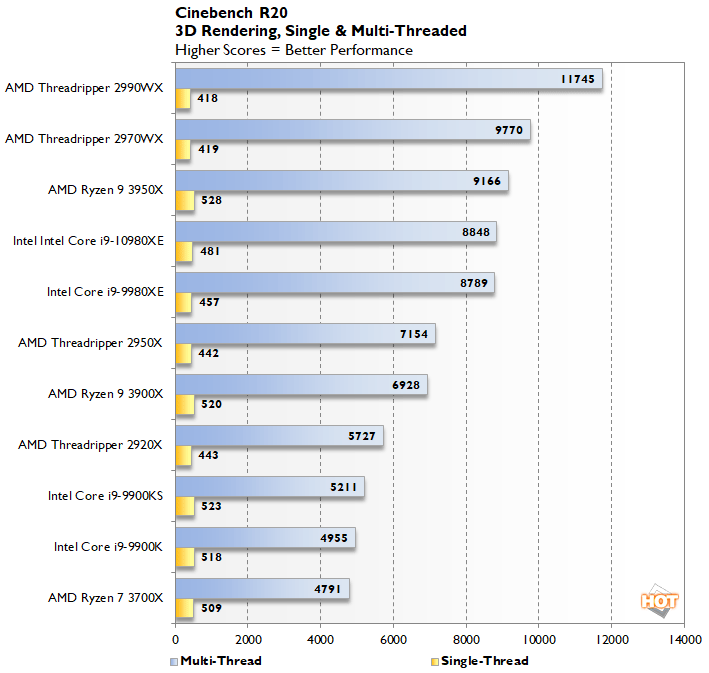 Reflecting on the Cinebench R20 results the Core i9-10980XE is scoring less CB points than a Ryzen 9 3950X. The fact that this is just a 'regular' desktop cpu with 16-cores and a pricetag of € 749,00 is somewhat embarassing and Intel is not up for a good start. Single core performance is upped about 10% compared to last generation's Core i9-9980XE, multi-core only a few percentages.
Gaming with the Intel Core i9-10980XE, is it any good?
HEDT cpu's are not cpu's you immediately think about when building a gaming machine, but rather for content creation and other creative multi core work. This is about to change lately as more game developers use engines that know how to adress cpu threads better and more efficiently.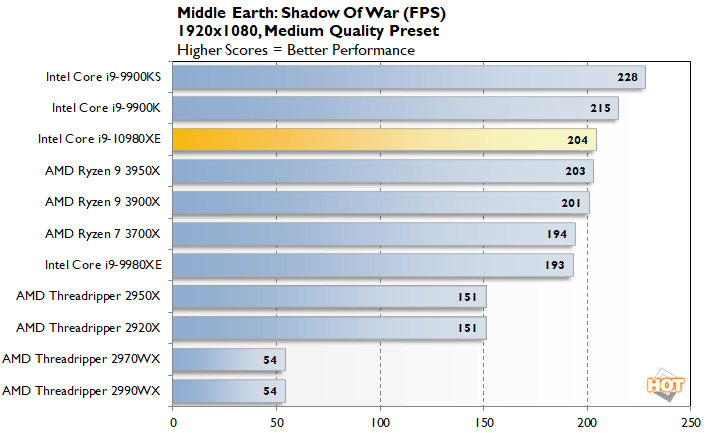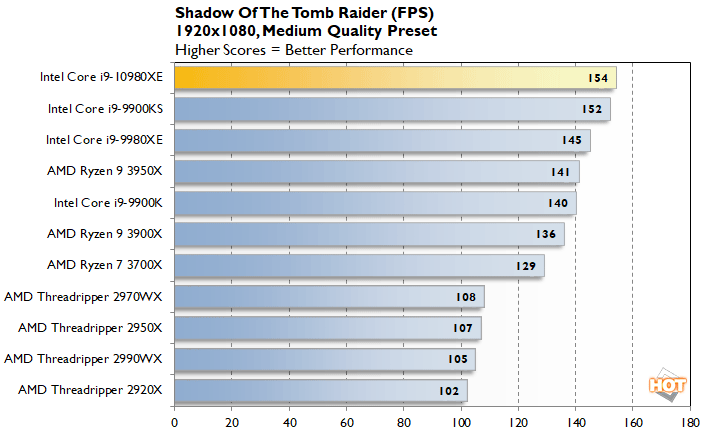 In shadow of the Tombraider more cores are definitely a plus surpassing the Ryzen 9 3950X and Intel Core i9-9900KS in the progress. As you can see in the Shadow of War benchmark this is not always the case where cpu frequency is more important than core count.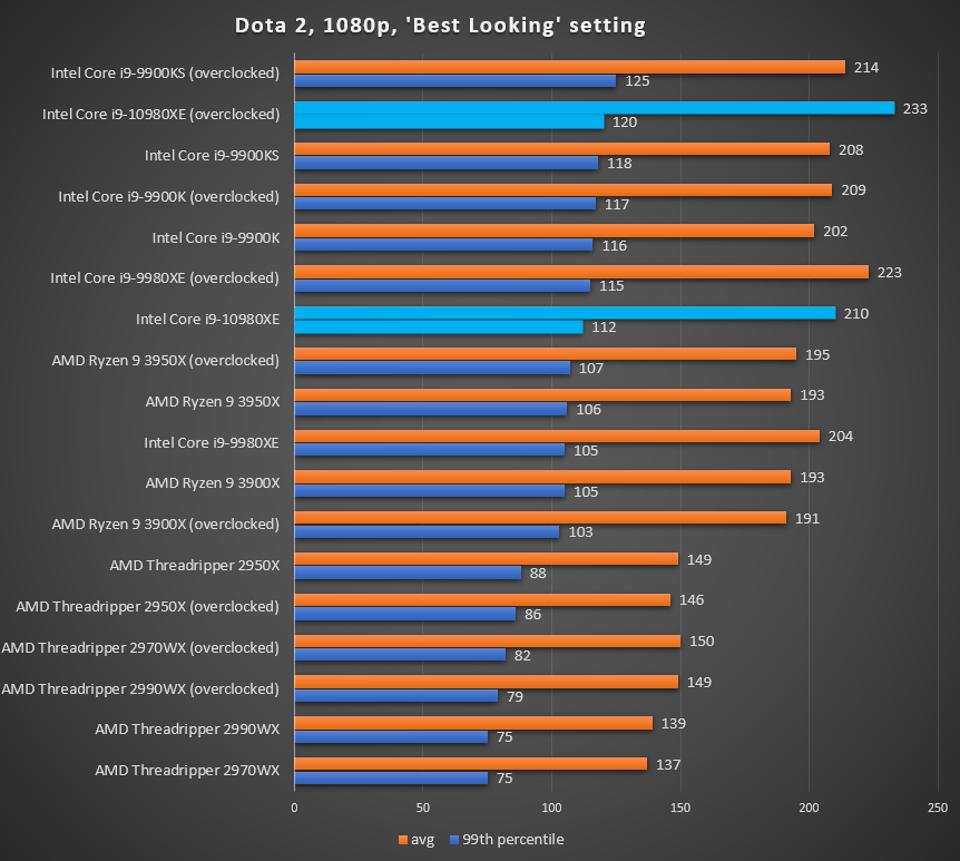 Forbes.com also benchmarked Dota 2 @ 1080P. Again the Core i9-10980XE shined especially once overclocked beating the gaming king Intel's Core i9-9900KS. Again DOTA 2 relies heavy on cpu threads and even more if they are high frequency. Looking at a Far Cry 5 benchmark via PCWORLD shows the other side of the coin. In Far Cry 5 the pure gaming oriented cpu's take the lead. Even the Ryzen 9 3900X beats the Intel Core i9-10980XE (stock clocked).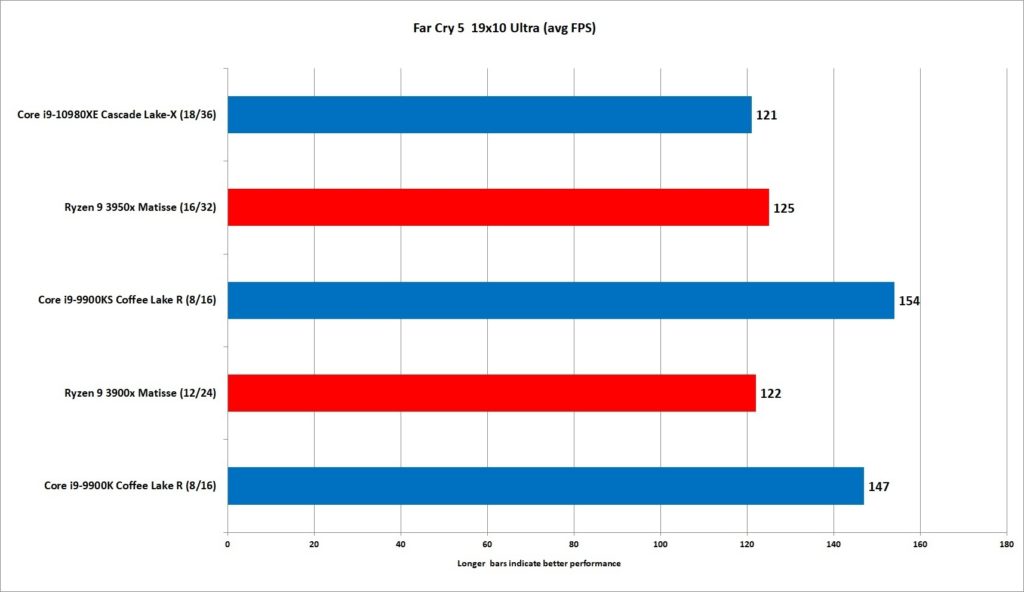 Should you overclock the Intel Core i9-10980XE?
Running at only 3.8Ghz all core boost out of the box the Core i9-10980XE lacks behind the Ryzen desktop cpu's. Out of the box the power limitations don't allow boost past this point hindering performance. If you allow a higher power draw with some multiplier overclocking it will let the 10980XE stretch it's legs. But be advised once overclocked power consumption is still Intel's achilles heel just as the previous gen. HEDT.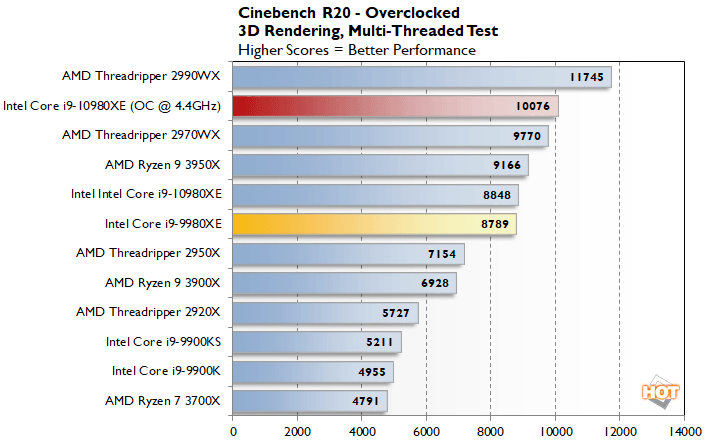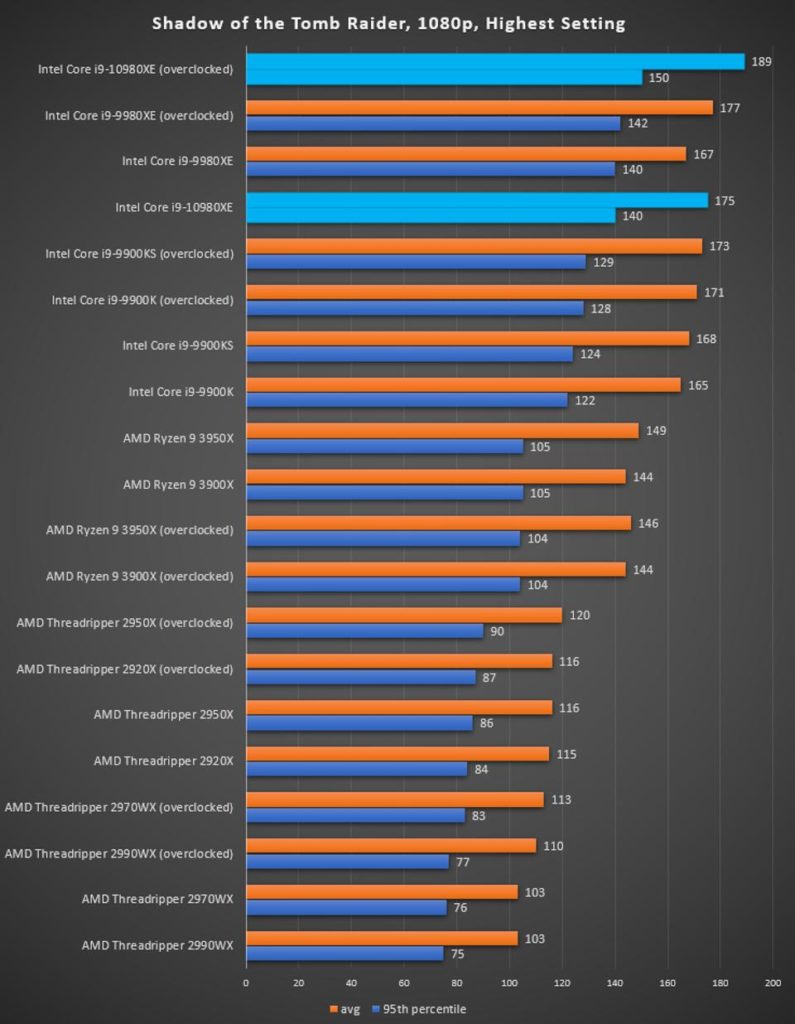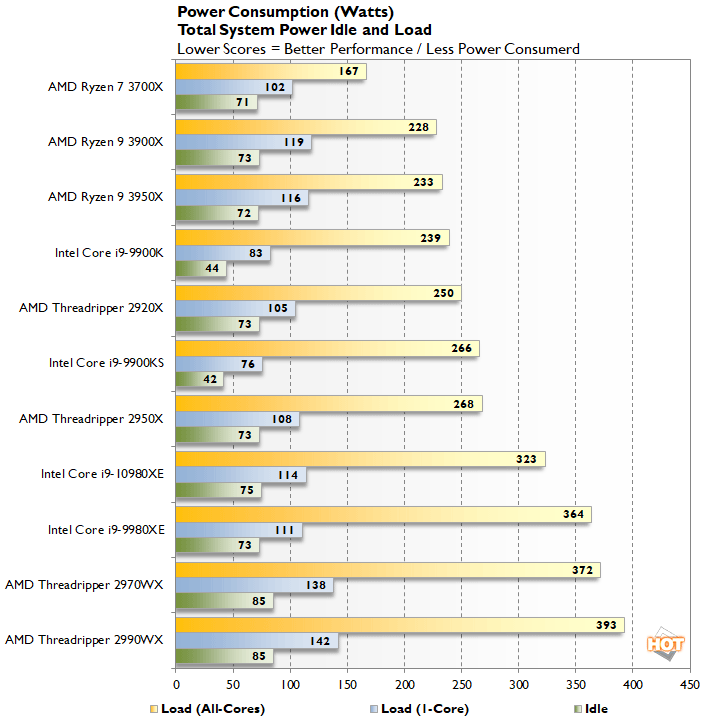 Yes you should definitely overclock the Intel Core i9-10980XE if you don't mind the increased power consumption. Delivering 20% more performance in static Cinebench R20 and approximately 10% increased gaming performance it pays of. At the € 979,00 price point and the expected Threadripper 3000 cpu's to cost a whole lot more the Intel Core i9-10980XE could just be the best overal HEDT cpu for your money. Time will tell.
Source, Forbes.com, Hothardware.com,