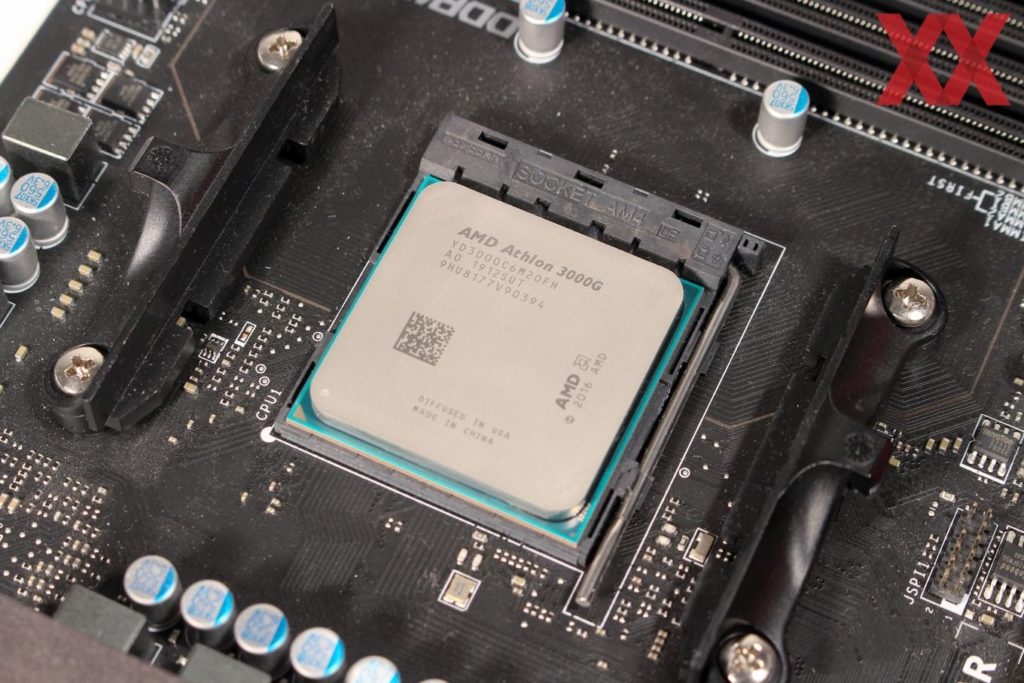 Today AMD released the new AMD Athlon 3000G. It features a Vega 3 (1100Mhz) iGPU which is essentially a cut down Vega 11 iGPU with only three NGCUs (192 stream processors) active instead of 8 or 11 present on the Ryzen 3 3200G and Ryzen 5 3400G respectively.
The AMD Athlon 3000G is a dual core 35W TDP cpu with SMT thus four threads in total. The AMD Athlon 3000G is based on the first generation Ryzen cpu's manufactured on the 14nm process e.g Ryzen 3 1200. The Athlon 3000G is clocked at 3.5Ghz without boost functionality. The two cores have 512 KB of dedicated L2 cache each and share 4 MB of L3 cache. Best of all it only costs € 49,00 MSRP. The Vega 3 iGPU features decoding of all modern multimedia codecs making it the perfect mediacenter cpu or sub € 300,00 light gaming machine. If you want to overclock AMD has you covered leaving the multiplier unlocked. Compared to Intel's offering the Intel Pentium G5400 comes close but features a lesse iGPU (Intel UHD610i) and no unlocked multiplier.
Techpowerup did a review regarding the performance of the newest AMD cpu. Gaming wise you won't get any playable framerates out of it, but just see it as a relative comparison vs the € 49,00 price tag.
AMD Athlon 3000G Gaming performance
AMD Athlon 3000G Media Encoding
As expected the € 49,00 Athlon 3000G performs a tad less than the G5400 from Intel. Once overclocked the differences are little to nothing. We can positively recommend this cpu as the heart of a basic office pc, Youtube video playback an general media purposes but don't expect Ryzen performance on the cheap, therefore you need another € 75,00.