Today AMD lifted the embargo of the Ryzen 9 3950X showing it's performance figures to the masses. But don't run to the stores yet because the Ryzen 9 3950X will be available within two weeks namely November 25th, the official release date determined by AMD. At the positive side of things this gives you a few days to decide whether or not this cpu is worth the money and compare it to Intel's current and future offerings or maybe a step down towards the cheaper Ryzen 9 3900X.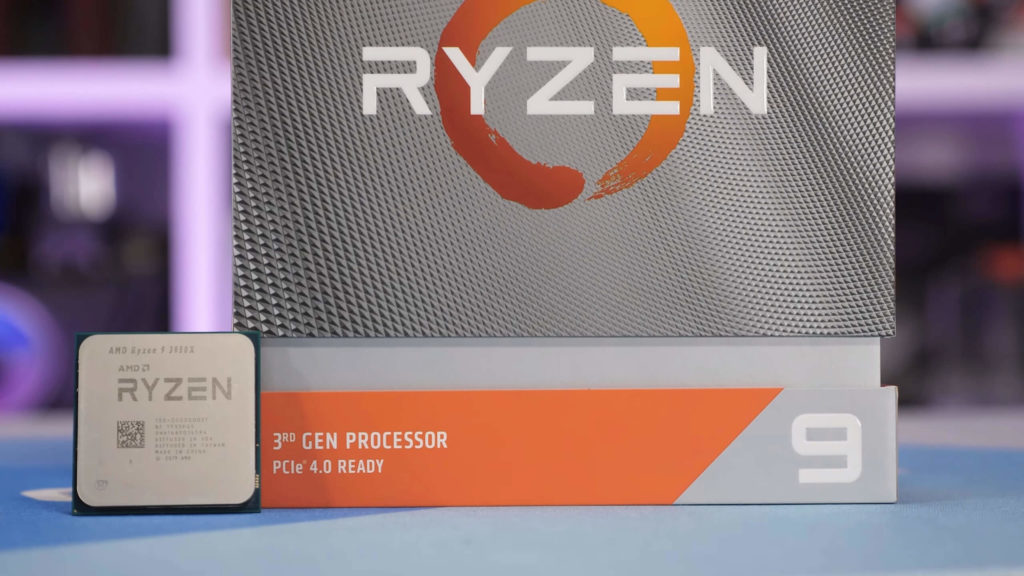 First let's look at the specifications of the new born. The Ryzen 9 3950X is a sixteen core cpu with 32 threads and 72MB of combined L2+L3 cache. It runs at 3.5Ghz Base clock and can boost to 4.7Ghz single core if there is power headroom and your cooling solution is adequate. Under the hood we have two 7nm CCD's each containing two CCX's that are fully unlocked.
| | | |
| --- | --- | --- |
| | AMD Ryzen 9 3900X | AMD Ryzen 9 3950X |
| Baseclock | 3,8 GHz | 3,5 GHz |
| Boostclock | 4,6 GHz | 4,7 GHz |
| Cores / threads | 12 / 24 | 16 / 32 |
| L2-cache | 6 MB | 8 MB |
| L3-cache | 64 MB | 64 MB |
| TDP | 105 W | 105 W |
| MSRP | € 539 | € 825 or $ 749,00 in the US |
Where at launch of the Ryzen 9 3900X the availability was severely bad, AMD promises there is a hard launch for the 3950X with plenty of cpu's. Take my word for it, if you really want one, press buy immediately if you find a Ryzen 9 3950X at MSRP once launched because we all know what happened with the 3900X. Even in November 2019 it's still € 30,00 over MSRP. Let's look over some benchmarks and then draw a conclusion.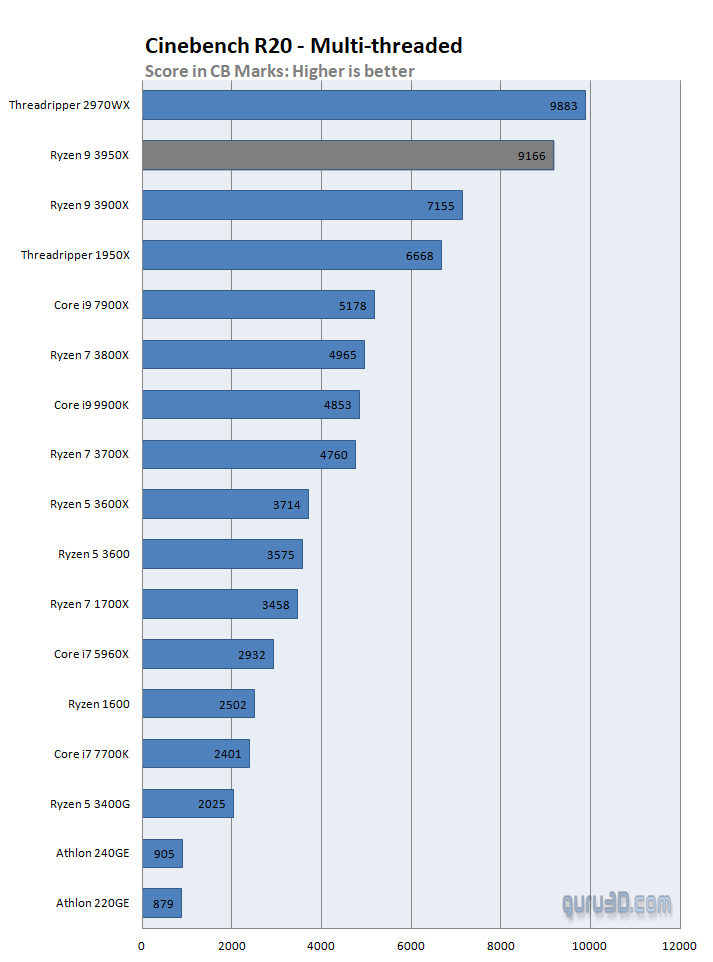 The Ryzen 9 3950X is the first consumer non-HEDT cpu that can do more than 9000 CB points in Cinebench R20. Profiting from it's 32 threads it outperforms the Intel Core i9 9900K with more than 80% knowing the 9900K has halve the cores makes this an expected and obvious win for the AMD camp.

GTA 5 is still 6 years after it's launch played by millions of gamers and therefore very relevant. We see little performance differences between the Ryzen 9 3900X and 3950X in GTA 5, 3 FPS. The Intel Core i9 9900KS remains the best CPU for gaming on 1080P. This gap closes once the resolution increases.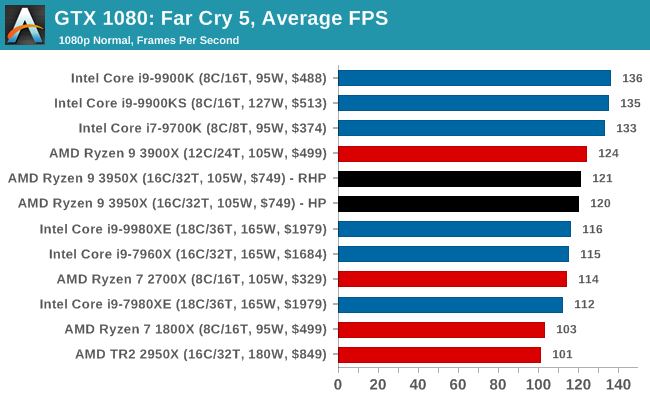 In Far Cry 5 the opposite happens compared to GTA 5. The Ryzen 9 3900X beats the 3950X with a few frames. A perfect example of more cores does not always mean better performance.
To close this short blog regarding the performance of the Ryzen 9 3950X we can conclude AMD has delivered what they promised. A HEDT slaying cpu beating all of Intel's HEDT cpu's from the Skylake-X generation by a large margin. The Core i9 9900K remains the gaming king at lower 1080P resolutions but as previously said this gap will close at 1440P Ultra and especially 4K resolution. If your goal is to finish your blender render as fast as possible or content generation in general for that matter the Ryzen 9 3950X is hard to overlook.