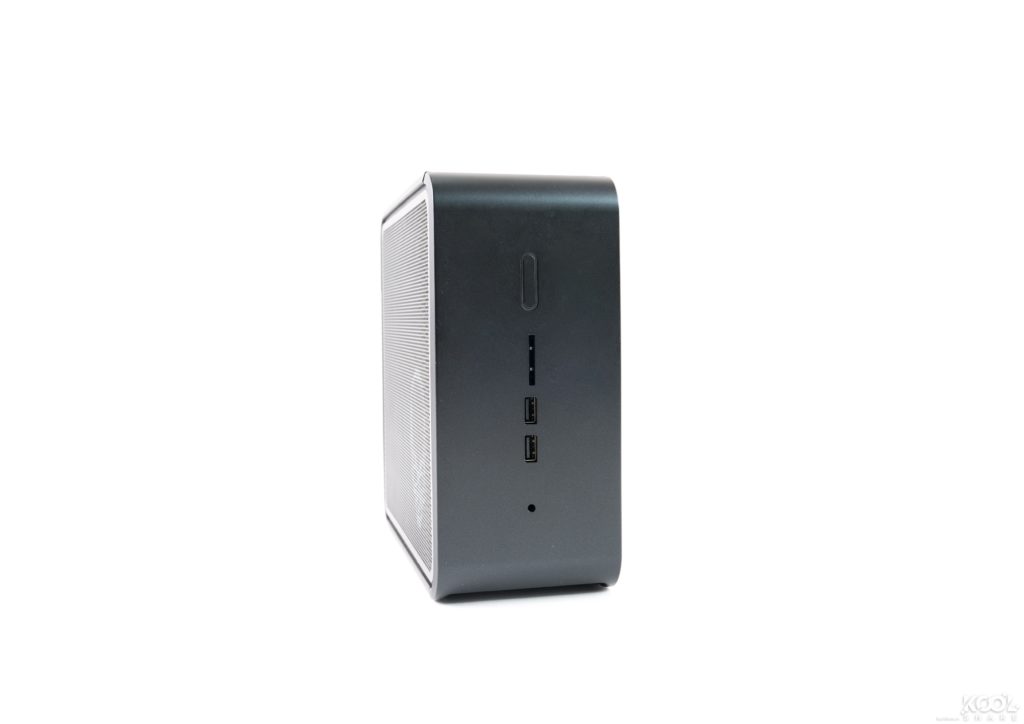 Via the Chinese Koolshare we receive an update on the upcoming Intel NUC series with codename Ghost Canyon. Intel takes another approach with this NUC series separating the housing + PSU from a so called Element-card which are supposed to be purchased separately or in a kit.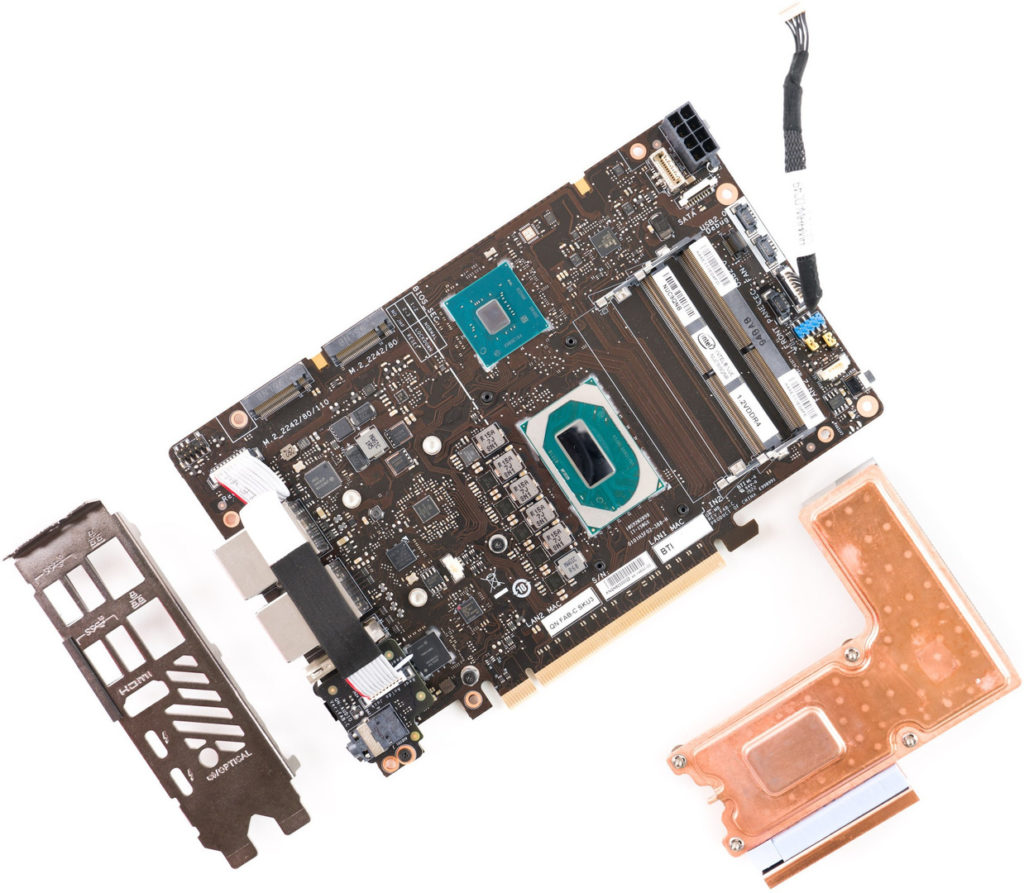 This Element card contains all the basic hardware of the NUC. The integrated/soldered cpu, motherboard and the PCH. Also present on the E.C. are two SO-DIMM slots and two M.2. slots. One 22110 and the other is a 2280 M.2. On the back of the Element-card you find the cpu fan that draws in air from the mesh sidepanel.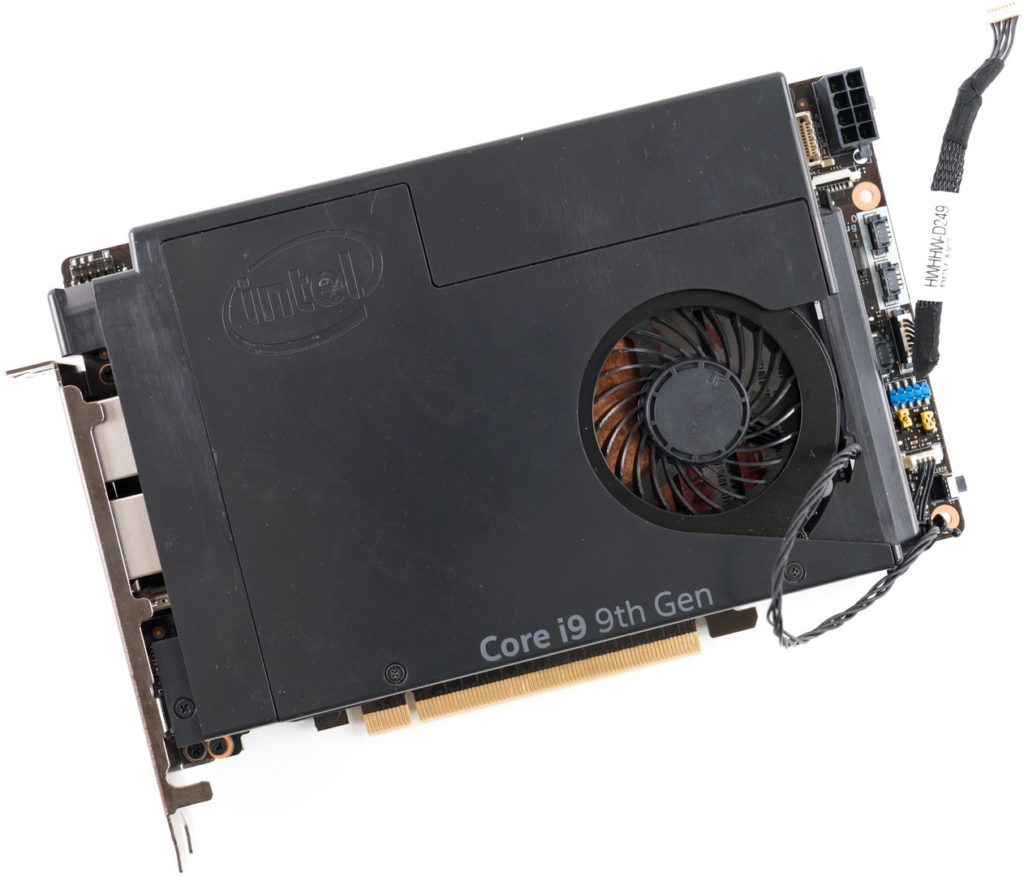 This whole tray is inserted into the (case) motherboard in the bottom of the housing containing two PCI-E slots. One is for the Element-card and the other one for an optional separate GPU (225 Watt Max). Everything is powered by a 500 Watt PSU that is tucked away beneath the case motherboard.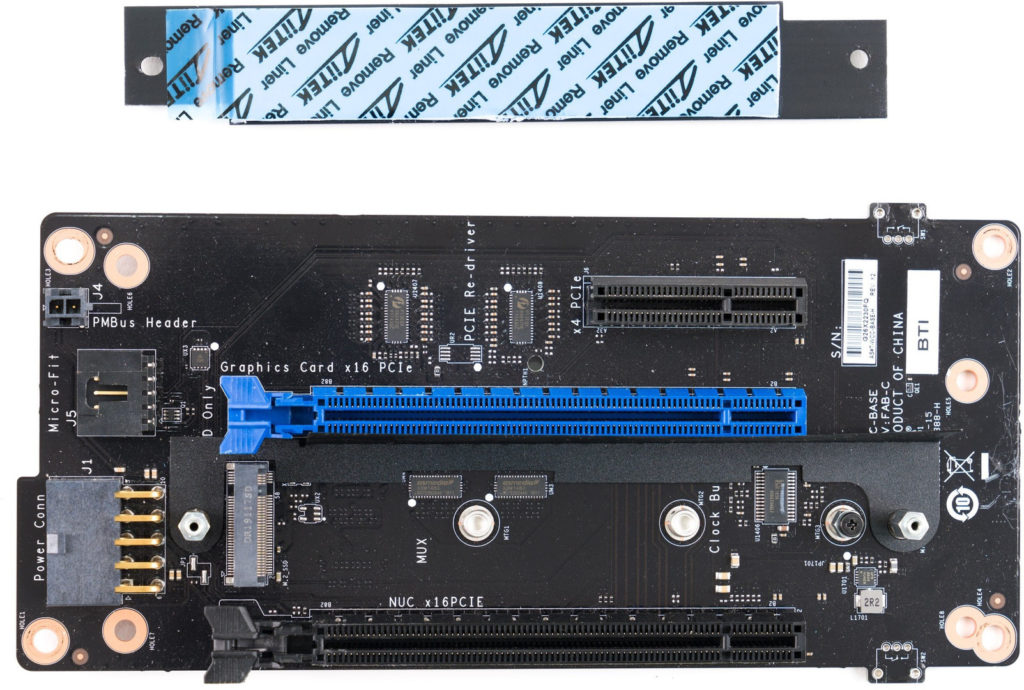 Below you can see there is one 8-pin connector supplying 150 Watt to a dedicated GPU of your choice and the additional 75 Watt is supplied by the (case) motherboard through the PCI-E slot. GPU's can have a max length of 8 inches (20 CM)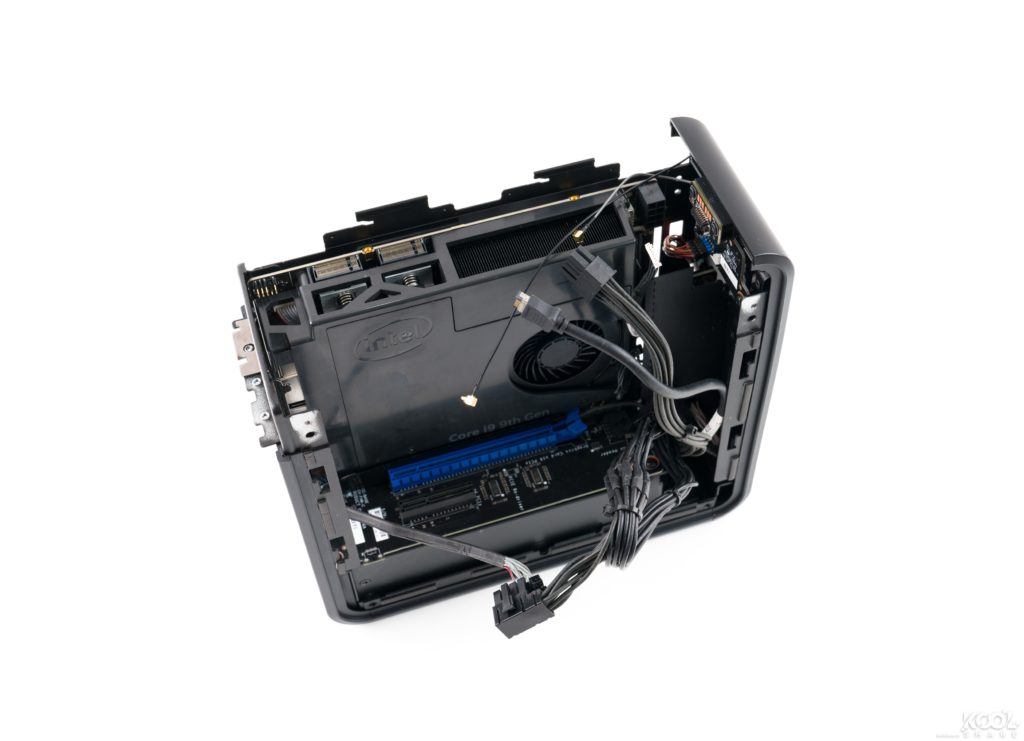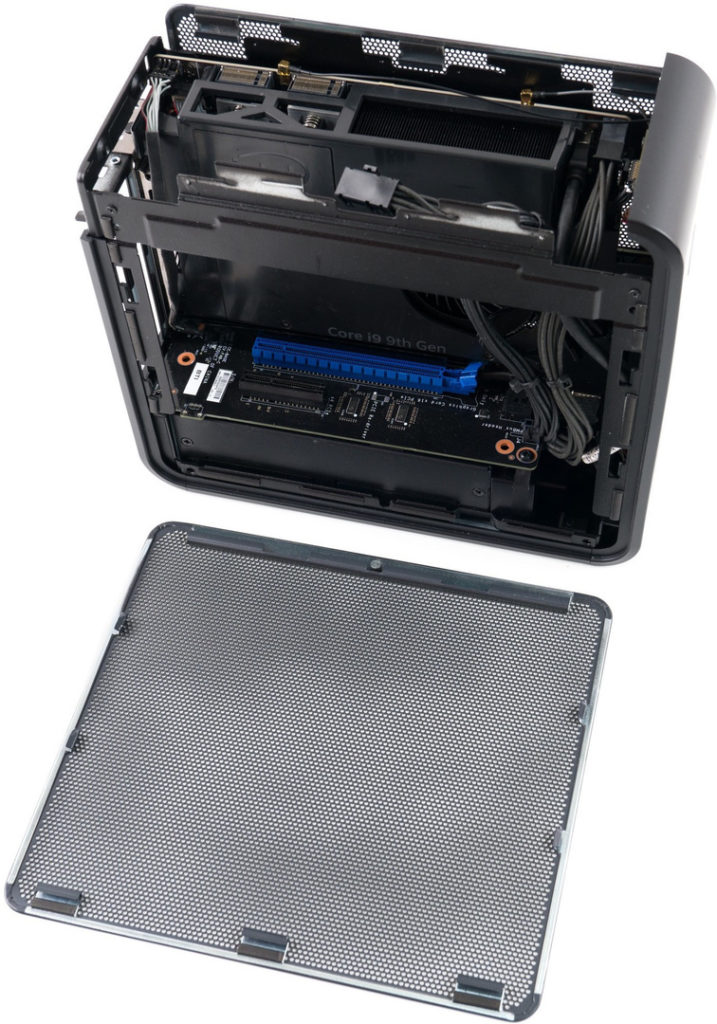 Consumers can choose from 3 different Element-Cards. One containing a Core i5-9300H, a Core i7-9750H or a Core i9-9980HK. Yes, only notebook cpu's with a 45W TDP and integrated UHD 630 gpu. The back of the case reveals the I/O containing 2 Gigabit Ethernet ports, 4 USB 3.1 Gen 2, a HDMI 2.0a connector, and 2 Thunderbolt 2 connections and a 3.5mm audio connector for your headphones or speakers. The bios shot shows an advanced, cooling and performance tab which could possibly mean there are overclocking possibilities. There is no info on pricing yet.