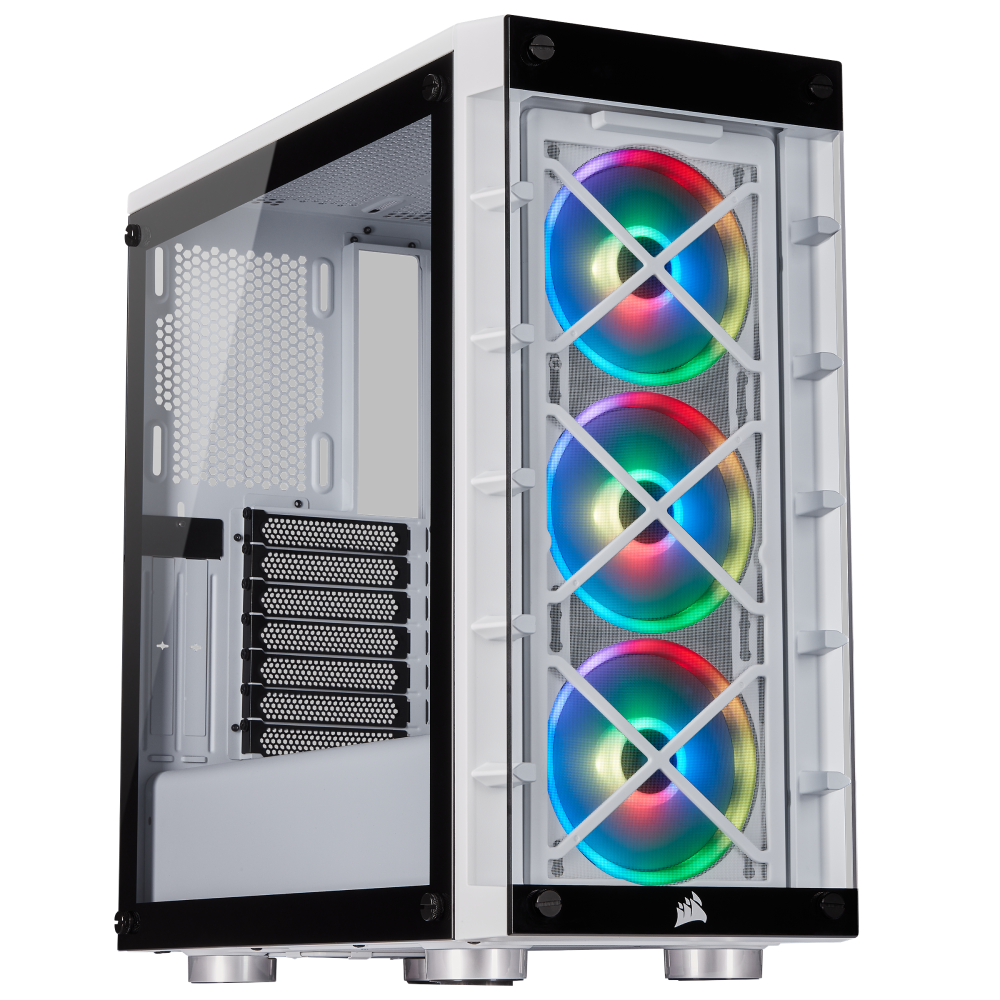 As a spiritual follow up to the Corsair 460X (RGB), Corsair introduces the iCUE 465X in white or black color scheme. Equiped with three Corsair LL120 1500 RPM RGB fans with 16 individually adressable LED's.
The Corsair iCUE 465X features 4mm tempered glass sidepanels on the side and front of the case. Behind the metal sidepanel you can find the iCUE lighting core node to connect your RGB lighting. Ofcourse this works only if you have Corsair iCUE compatible devices. Think of a Corsair H100i RGB Platinum CPU cooler or a K95 RGB PLATINUM keyboard or even a Corsair H1000i PSU. An overview of all compatible devices can be found via this link.
On the I/O we find two USB 3.1, a 3.5mm headphone connector and a power and reset button. Inside the case there is room for ATX, mATX and ITX motherboards with 7 expansion slots, but also E-ATX would fit only overlapping the rubber grommets of your cable passthrough and maybe losing the ability to do a front push/pull setup for a 240 or 360 mm radiator. Speaking of radiators, the Corsair iCUE 465X RGB can fit as maximum a 360mm radiator in the front, a 240 or 280 mm in the top, and a 120mm in the back.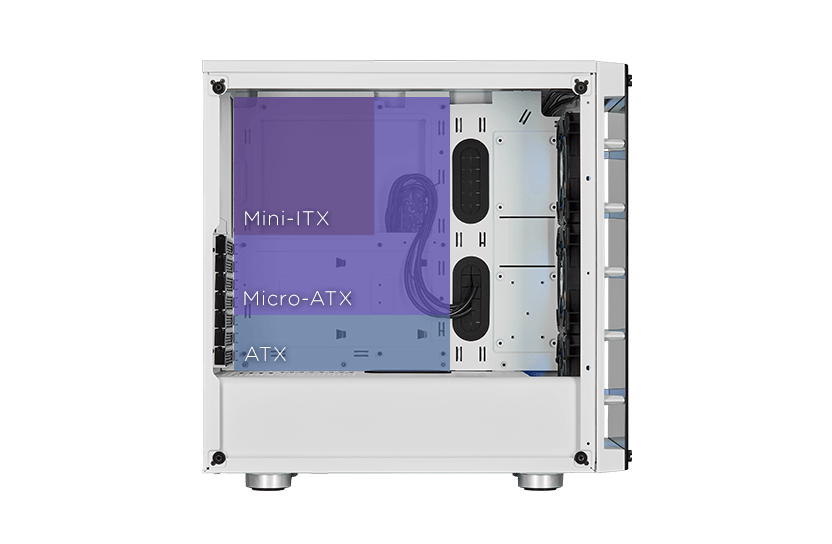 Just as the Phanteks Eclipse 400A, the Corsair iCUE 465X does not feature an exhaust fan as standard out of the box. To some extend I understand the cost savings associated with leaving one fan out, but it certainly makes the case struggle to exhaust hot air. I think case manufacturers should make their customers aware of this fact. The Corsair iCUE 465X will arive shortly at your local e-tailer for € 124,90 MSRP.