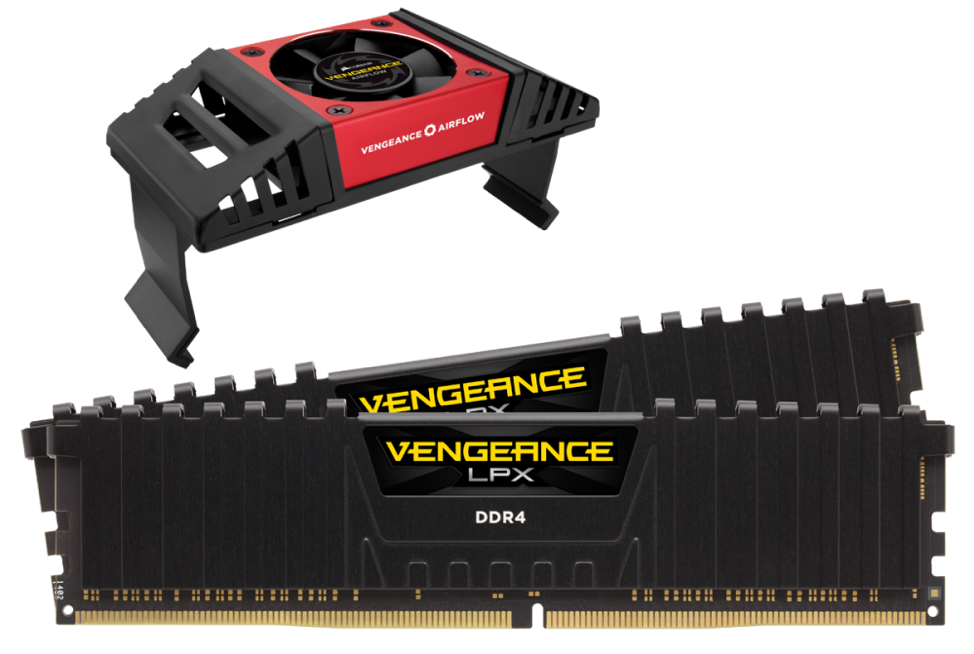 I remember the days i started building pc's which was way back in the 1990's when regular DDR memory reached a maximum of 400mhz speeds followed by 1066 Mhz DDR2 a few years later . Now in Septembre 2019 Corsair releases the Corsair Vengeance 4866 Mhz C18 DDR4 dual channel kit. Speaking of progress…
Pricing of the kit is not for the faint of heart. At € 1064,99 for only 16GB (2×8 Gb) of RAM, the kit is anything but cheap, but for the fastest most exclusive RAM you would expect to pay some serious cash. The website of Corsair mentions a Cas Latency of C18 and part nr SKU CMK16GX4M2Z4866C18, but not much more. A comparable kit to this 4866MHZ Vengeance is G-Skills F4-4800C18D-16GTRS costing € 400,00 less. Thus, we expect pricing to go down once it hits the stores. Keep an eye on the price listing of you local e-tailer or via this link.
Besides the 4866 Mhz C18 Vengeance LPX there we also be an Corsair RGB kit, the Corsair Vengeance RGB PRO 4700 C18.