This morning we discussed the new Intel H370, B360 and H310 chipset in a previous blog which you can find here. In line with expectation every respected board manufacturer releases it's own motherboard variants of the new Intel chipsets. One of those companies is the well known MSI (Micro Star International) given us a forecast on their expected releases. The first motherboard is the H370 gaming pro Carbon.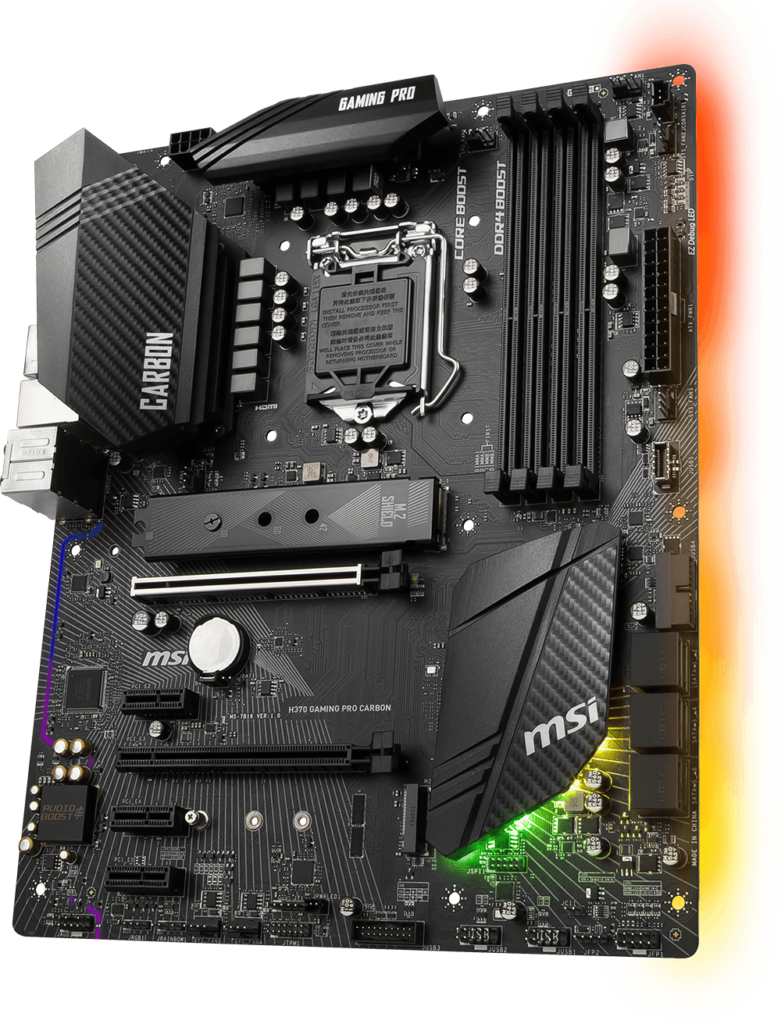 Featuring an ATX format, the familiar Gaming Pro Carbon style, reinforced 16x GPU slot, two M.2. slots (one with M.2. thermal shield) for all your NVME SSD's or Optane drives, Mystic Light RGB and audio Boost, the H370 Gaming Pro Carbon delivers a complete package. MSI emphasizes the H370 Gaming pro carbon has an optimized VRM section and 'Core Boost' for optimal cpu performance and stability.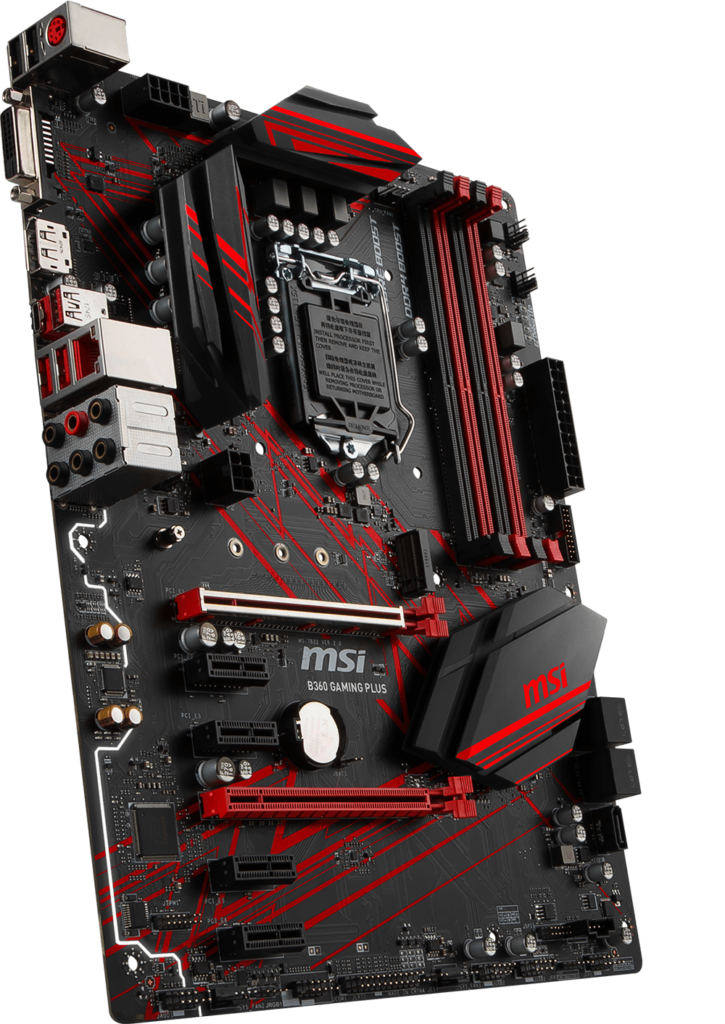 The second new Coffee Lake motherboard is the MSI B360 Gaming Plus based on an ATX format. The MSI B360 Gaming Plus features less RGB lighting than the H370 Gaming Pro Carbon being either a good thing for some consumers and bad for others.
MSI chose to apply a red on black color scheme which can be applicable to many builds and reflects MSI's corporate identity. Lately MSI moved away from this color combination, but now return with the B360 Gaming Plus being more subtle than previous motherboards with the Gaming extension. Feature wise this board has the basics, one reinforced PCI-E 16x slot, one M.2. slot, Audio Boost and USB 3.1 Gen 2. Additionally we see an additional PCI-E power connector just above the first M.2. slot. Counting the PCI-E slots of this board makes six in total, making it also suitable for small mining rigs? We don't expect you need to occupy this power connector to power a single graphics card.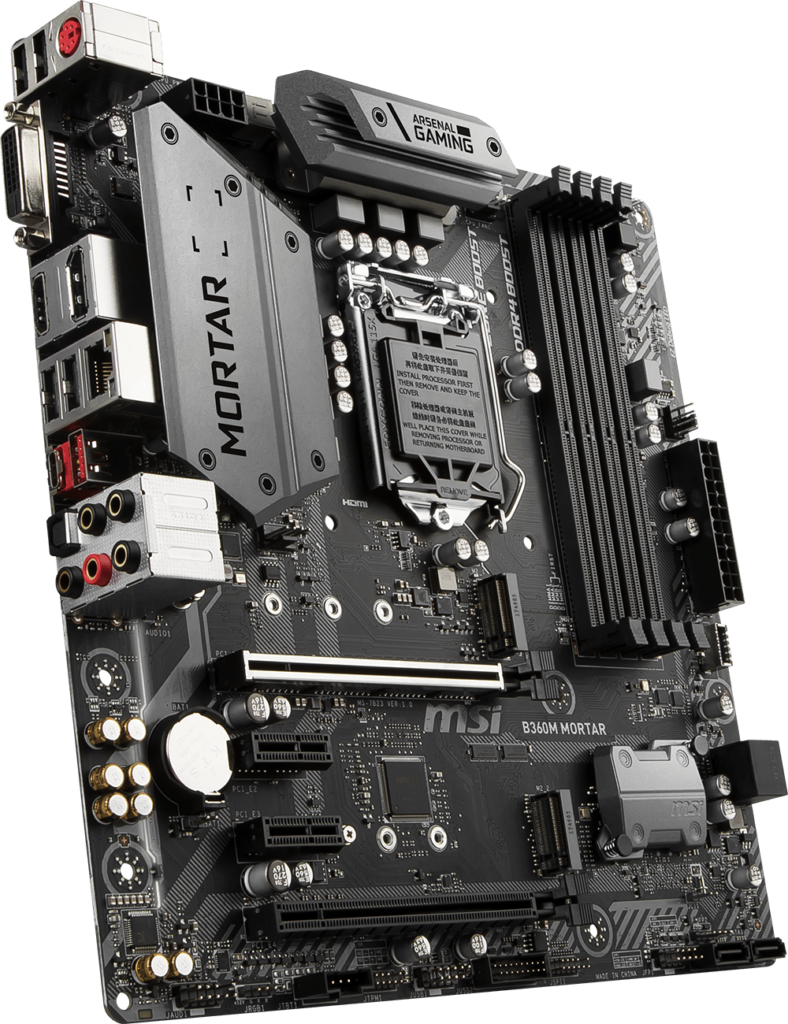 Going the M-ATX route MSI has the B360M Mortar and B360M Mortar Titanium. Both motherboards are identical feature wise, only differing in their color scheme. The Mortar Titanium features a black on white color in contrast to the all black B360M Mortar. We find no RGB lighting or headers on both boards, so you have to implement a seperate controller if RGB is an absolute must for you. Despite being a M-ATX small form factor, the B360M Mortar boards have two M.2. slots, audio Boost, USB 3.1 gen 2, DDR4 Boost and a reinforced PCI-E slot for your GPU. The B360 Mortar Titanium additionally features four reinforced DDR4 slots which the regular Mortar does not. Pricing of the boards will be released soon.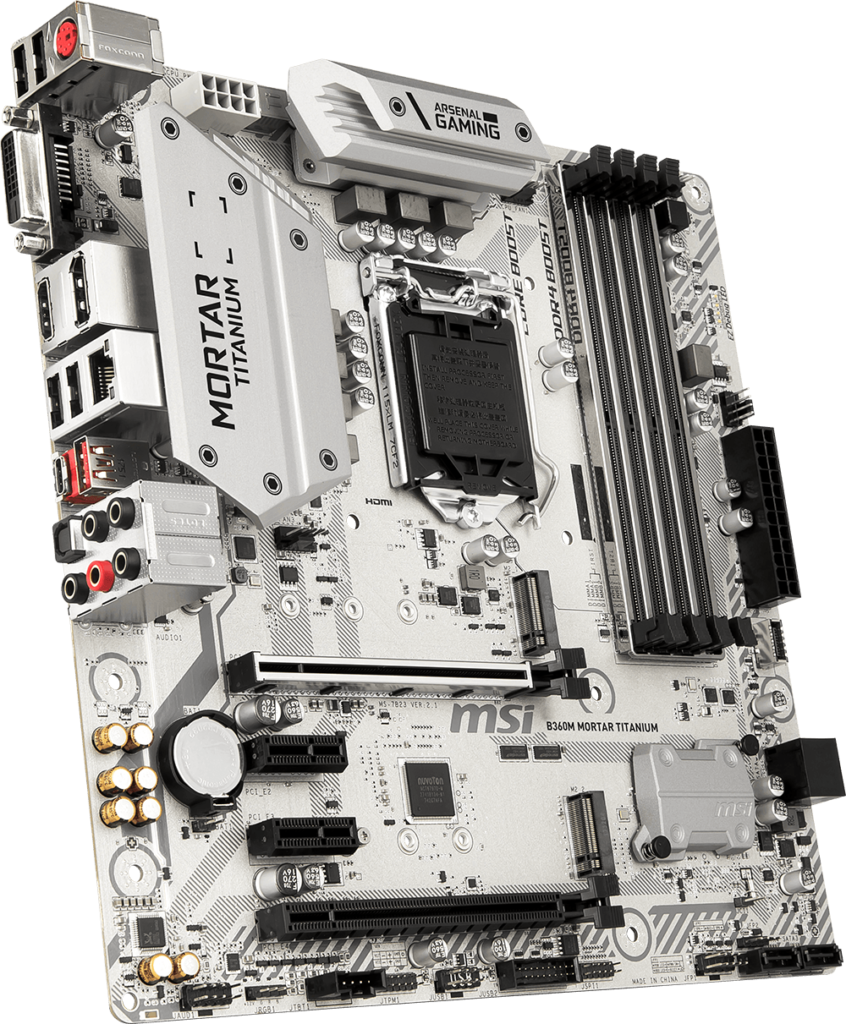 Source: MSI.com