Antec is not the type of brand that stands on the frontlines shouting for attention but don't underestimate them looking at the past they made some quality cases. Just recently they may have created a good alternative to the Lian-Li PC-O11 because boy does it look familiar.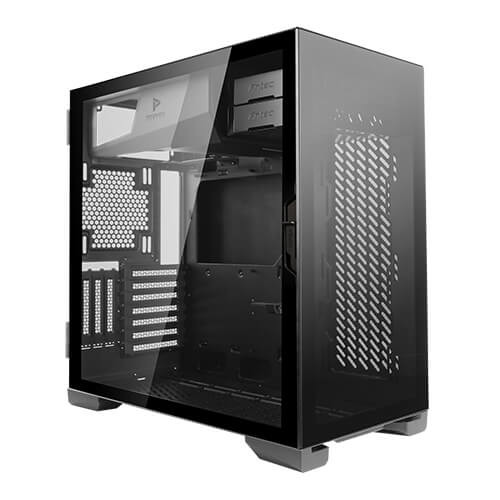 The Antec P120 Crystal is the latest addition to Antec's Performance Elegant Series. This award-winning chassis series is synonymous with performance, silence, and build quality. The new P120 Crystal measures 475 x 232 x 480 mm. This elegant case is expertly combined with 0.8 mm and 1 mm steel and tempered glass front and side panel which enable a sturdy and durable build.
The mid-tower model features large interior space for powerful installations and support E-ATX, ATX, micro-ATX and ITX motherboards. The isolated power supply chamber and drive cages are positioned on top of the chassis. The sleek tower offers space for two 2.5″ or 3.5″ HDDs and two 2.5″ SDDs and seven horizontal and three vertical expansion slots. To keep its cool, the P120 Crystal offers space for three 120 mm or two 140 mm case fans at the bottom, one 120 or 140 mm fan in the rear as well as up to three 120 mm or two 140 mm case fans on the side of the chassis.
The thought-out case allows for installing a 360 mm in the bottom and one in the side simultaneously and a 120 mm radiator in the rear. Users can install VGA cards with a length of up to 450 mm and CPUs with a maximum height of 185 mm as well as PSUs with a maximum length of 294 mm. The GPU mount support features three PCI-E slots for better VGA cooling performance (aluminium VGA holder included). Featuring an industry-leading slide button design, the hinged side panel made of tempered glass enables easy access and hassle-free set-up. Furthermore, the P120 Crystal features a tempered glass front panel for superior looks and striking effects of the built-in components. The front bezel features two USB 3.0 slots with white LED effect and AUDIO HD jacks as well as Power and RESET button. Removable dust filters are located at the bottom and the right side of the chassis to ensure easy maintenance.
Source: Techpowerup.com, Antec.com