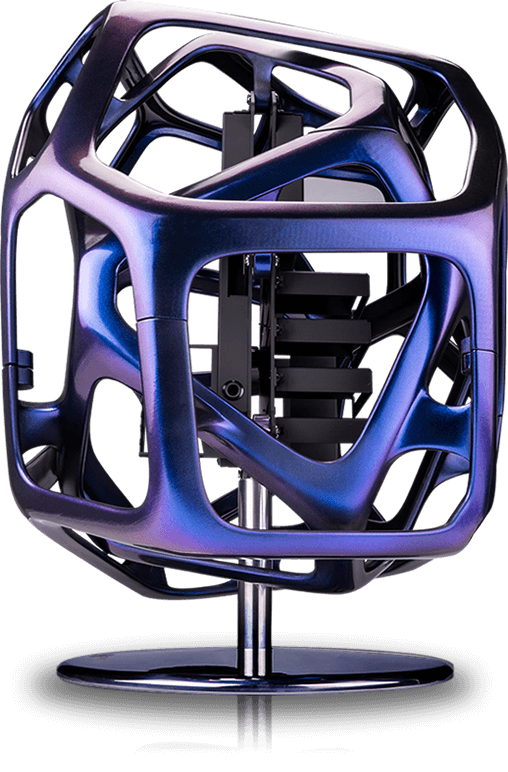 Where the rest of the pc market is focussing on more and more RGB functionality, InWin is one of those case manufacturers that likes to do things different. Yes, InWin also has their affordable cases in the form of the InWin 101, 301 and 303, but during Computex they showed their latest top of the line model the InWin Yong after the Winbot last year. The Yong is very special because it's more a sculpture than a computer case and designed with the inspiration of nature in mind. InWin designed a separate site https://yong.in-win.com/ where you can build and shape your own 70cm high and case. You can choose from premolded models A, B, C, D and E and/or adapt several parameters to design a case to your liking.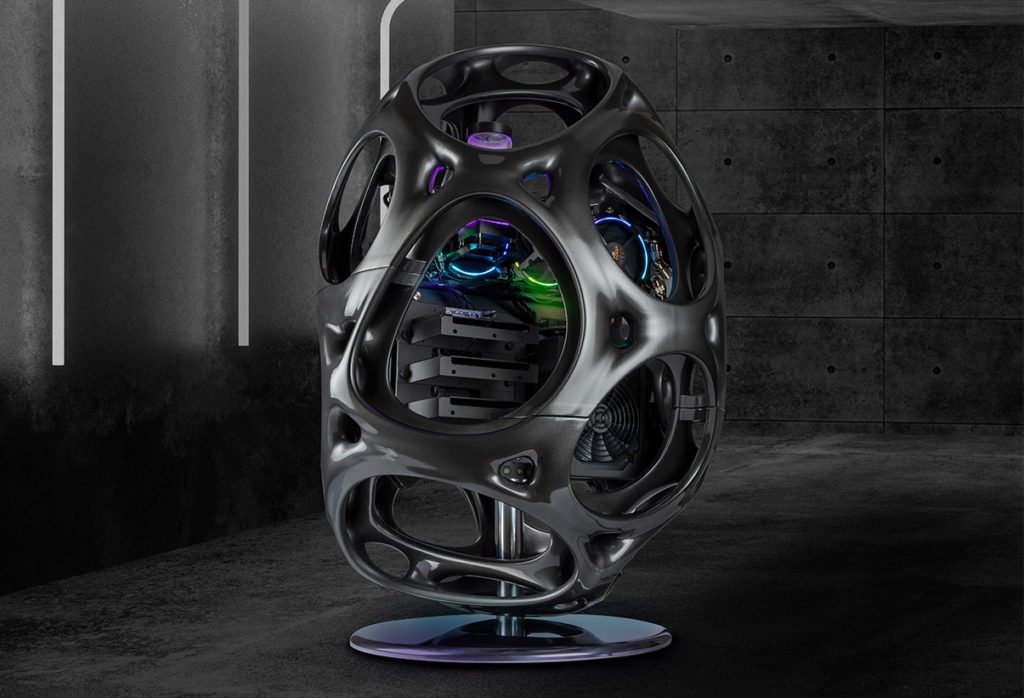 Please be aware as this is a top model it is also has a top price. It is one of the most expensive cases you can buy at the moment. Pricing starts at $ 4.399,00 for a custom model, add another color and your bank balance drops another $ 200,00. Yes, expensive but unique.
Besides looking spectacular the Yong can house up to E-ATX motherboards, can turn on its axis and is ready for watercooling. Try out the configurator at InWin via the link above. Check out the video's of the InWin Yong below, one showing the design process and the other how to assemble and build in this special enclosure.
Specifications
Model
Yǒng
Part Number
IW-YONG
Case Type
Full Tower
Materials
Aluminium, Dimengel
M/B Compatibility
12″ x 13″ E-ATX, ATX, Micro-ATX
Expansion Slots
PCI-E x 8
Maximum Compatibility
VGA Card Length: 340mm Maximum
(GPUs with unique designs may prevent installation)
CPU Heatsink Height: 170mm
(CPU Die Surface to Side Panel)
I/O Ports
1 x USB 3.1 Gen 2 Type-C
2 x USB 3.0
HD Audio
Internal Drive Bays
8 x 2.5″ / 4 x 3.5″
Thermal Solution Compatibility
3 x 120mm Side Fan / 360mm Radiator
Side: 50mm Maximum Height including Fans
(Radiators with unique designs may prevent installation)
Power Supply Compatibility
PSII: ATX12V and EPS12V
– Length: 210mm Maximum
Product Dimensions
(H x W x D)
750 x 593 x 604mm – 880 x 650 x 740mm
29.6″ x 23.4″ x 23.8″ – 34.7″ x 25.6″ x 29.2″
(The product dimensions vary depending on the shape.)
Package Dimensions
(H x W x D)
960mm x 732mm x 832mm
37.8″ x 28.9″ x 32.8″
Net Weight
12.5kg – 14.7kg
27.6lb – 32.4lb
Gross Weight
19.8kg – 22kg
43.7lb – 48.5lb