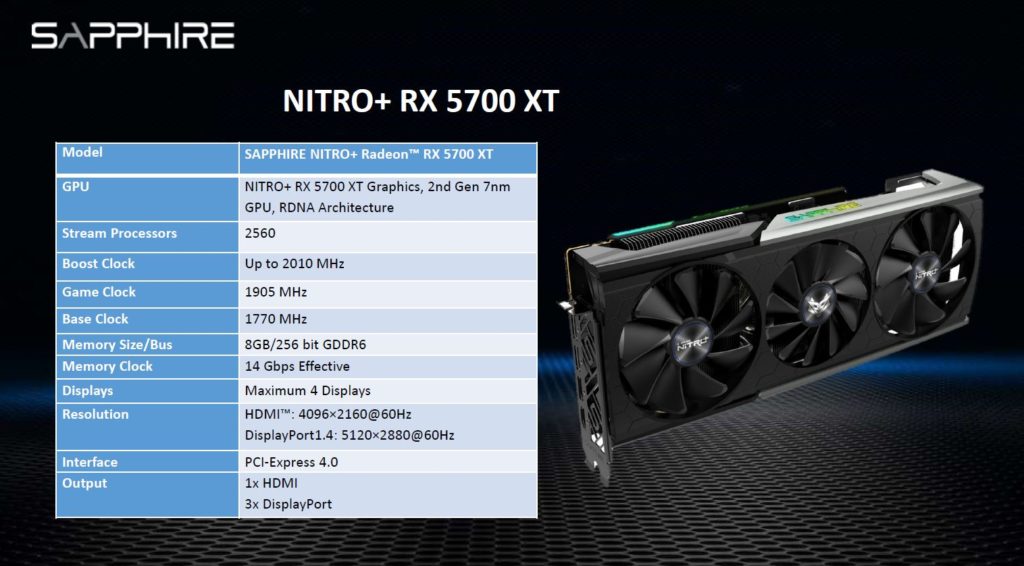 We recently posted a preview of the Saphire RX 5700 XT Nitro +. Today Tweaktown posted a full review of this new card. It certainly looks stunning once the RGB lights up, but does it perform as good as it looks?
In short, the Tri-X cooling solution cools te card better as the reference card, but performance figures stay within a few FPS of the standard AMD RX 5700 XT reference design. All Radeon cards with an RX 5700 XT chip seem to top out around the 2010 Mhz mark, resulting in more or less the same performance numbers. Costing around € 100,00 more compared to reference the choice is up to you whether or not the Sapphire Nitro + card is worth it. If you prefer a smaller two fan design instead of the longer 3 fan of the Nitro+, Sapphire also sells the fractionally cheaper RX 5700 XT Pulse variant for you. For your convenience we added two benchmarks of Metro Exodus in 1080P and 4K via Tweaktown.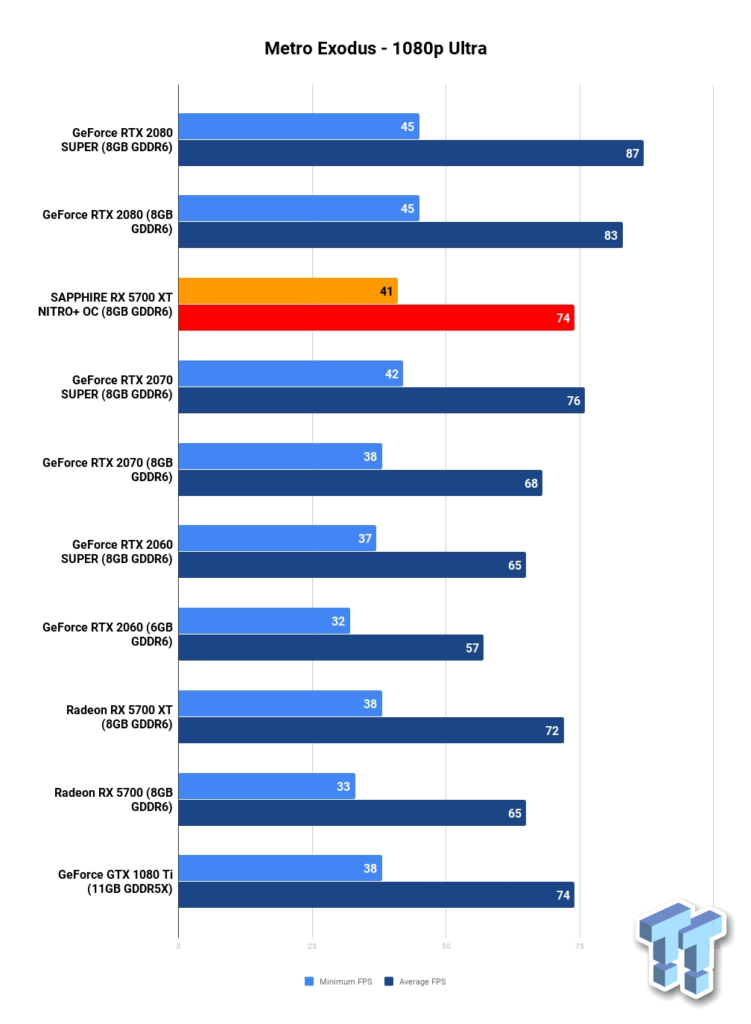 The performance of the Sapphire RX 5700 XT Nitro + is on par with the NVidia RTX 2070 Super @ 1080P. A good performance to say the least.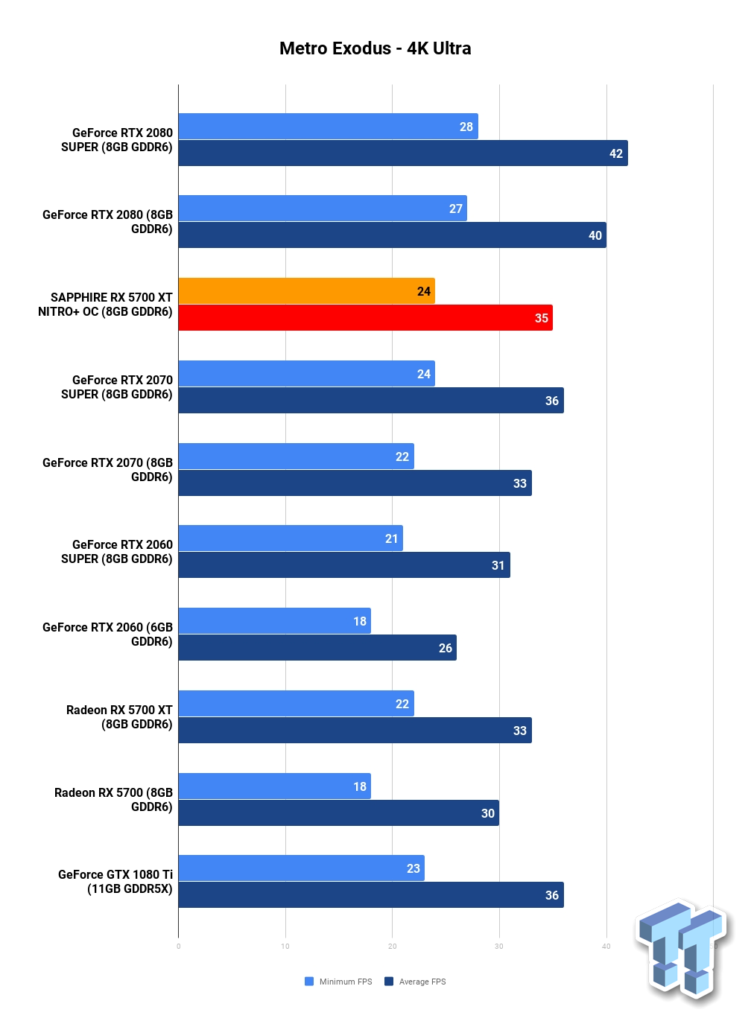 Performance differences remain unchanged when switching to 4K resolution. Visit Tweaktown's via this link to read the full review with Power consumption figures and additional gaming benchmarks.