The guys at Guru3D recently did a nice review regarding the NZXT Kraken M22, the baby brother of the popular NZXT Kraken X52, X62 and X72 AIO coolers. Being almost similar on first glance does not mean its guts are identical, apart from it's signature Kraken LED CPU block. The Kraken M22 fits all modern sockets even including AMD's older FM2 and AM2 sockets. AMD's Threadripper cpu's are not supported.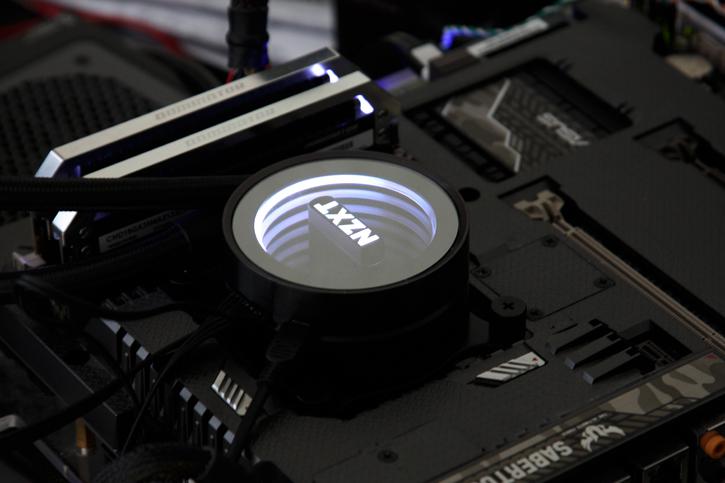 Looking at the cooler and in specific the radiator made us look twice the first time. To avoid patents NZXT designed a somewhat weird looking radiator with an integrated pump design. Being positioned in the middle of the radiator, airflow should be good enough as the middle of any 120mm fan corresponds to the pump position, but is does mean you will loose some fan air pressure. Does the Kraken M22 perform bad than? No, it performs adequate but once the system is overclocked the performance lacks a bit. Visit Guru3D to have a look at the full review.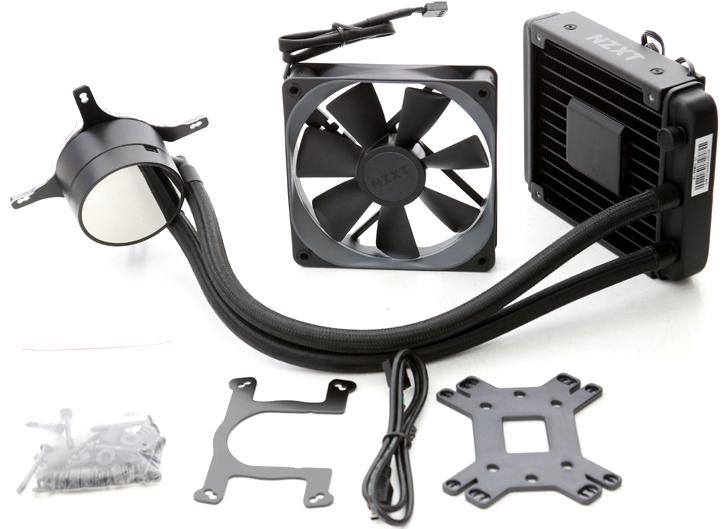 Dimensions
Radiator: 152 x 120 x 32mm
CPU Water Block: 65 x 65 x 48mm
Material(s)
Aluminum, copper, plastic, ultra-low evaporation rubber, nylon sleeving
Weight
0.88kg
CPU & Socket
Intel Socket 1151, 1150, 1155, 1156, 1366, 2011, 2011-3, 2066
Core i9 / Core i7 / Core i5 / Core i3 / Pentium / CeleronAMD AM4, FM2+, FM2, FM1, AM3+, AM3, AM2+, AM2
Ryzen / FX / Athlon X4 / Athlon X2 / A-Series APU / Phenom / Phenom II / Athlon / Athlon II / Sempron
Tube Length
400mm
Pump Speed
3,000 +/- 300RPM
Fan Model
Aer P120
Fan Noise Level
21-36dBA
Fan Speed
500~2,000 +/- 300RPM
Control Method
Software with CAM
Number of Fans
1
LED Modes
Preset Modes: Fixed, Breathing, Fading, Marquee, Covering Marquee, Pulse, Spectrum Wave, Alternating, Tai Chi, Water Cooler, Loading
Reactive Modes: Smart and Audio
Warranty
3 Years
Model Number
RL-KRM22-01
UPC
815671013705
EAN
5060301694013
System Requirements
CAM software requires Microsoft Windows® 10 operating system.
An internet connection is needed to download CAM, and some CAM-powered features require internet access, a valid email address, and acceptance of our current Terms of Service.
Source: Guru3d.com