The brandname Tracer is back, this time with RGB functionality. Owned by the large DRAM producer Micron, Crucial releases new DDR4 Crucial Ballistix Tactical Tracer RGB kits. What makes these modules unique are the eight RGB zones and 3d printable RGB covers to create your own customized RAM modules. The compatibility with Asus Aura, RGB Fusion and Mystic Light lets you easily integrate these modules into your blinged out RGB build with customized lighting profiles. Additionally Ballistix M.O.D. Utility lets you monitor RAM temperatures and control the RGB effects in case you don't use your motherboard software to control RGB lighting.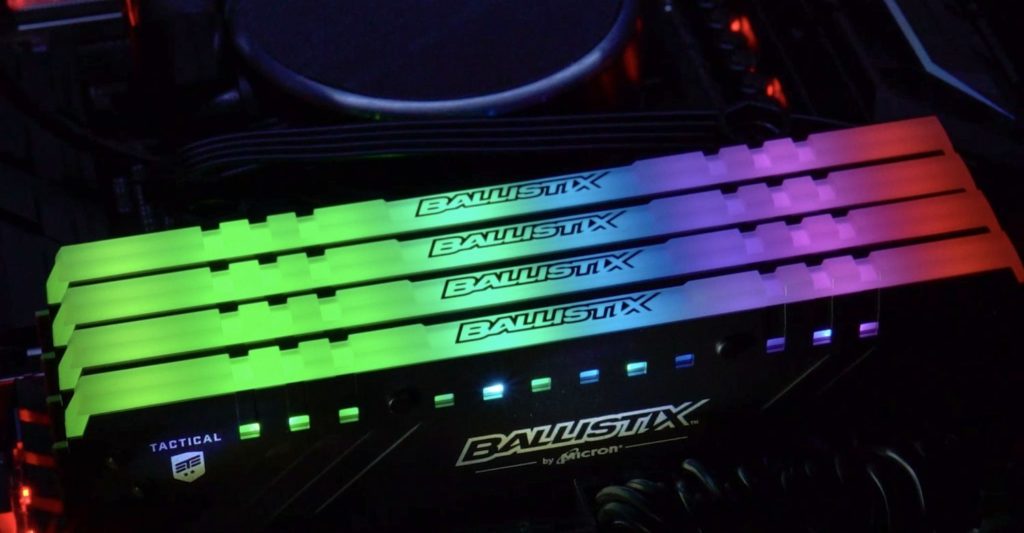 The new Crucial Ballistix Tactical Tracer RGB kits will be available in 8GB, 16GB and 64GB kits. The modules rated for 2,666MHz can run 16-18-18 latencies @ 1.2V, and 3,000MHz at 1.35V. And damn… they look good, a worthy competitor for G-Skill's Trident Z RGB modules. Check out the video below.
Pricing is what you can expect from high quality RGB DDR4 modules, and in line with G-Skill's Trident Z RGB offerings. At the moment (18-04-2018) you pay € 115,00 for the 1x 8gb kit and € 230,00 for a dual channel 2×8 GB 3000 mhz kit. A 64GB 4x16GB kit Tactical Tracer RGB goodness is available starting from € 750,00. Yes, DRAM is still very expensive!