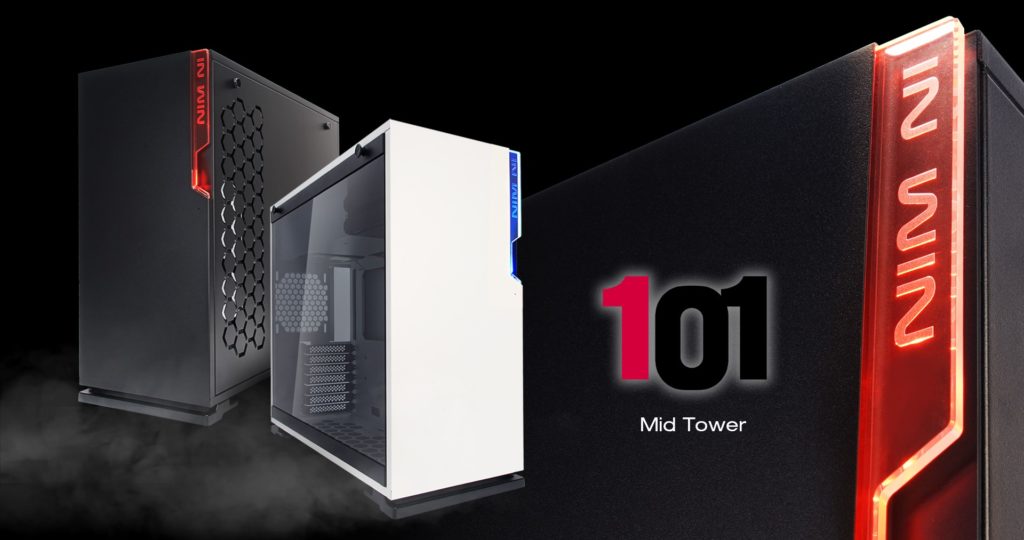 In Win is one of those pc case manufacturers that can really think out of the box. Just think of the In Win WINBOT we saw at CES 2017 last year. A transparant globe tracking your movements, responding to hand gestures including face recognition. We can continue with the In Win D-Frame and S-Frame for that matter, all individually unique PC cases build from exotic materials and just completely different than pc cases from other manufacturers.
Just recently In Win added a new case to their line up and not something as extravagant as the cases we mentioned above, but a € 69,00 costing unit named the In Win 101. The In Win 101 measures 445 x 226 x 480 mm and is available in black/red and white/blue color scheme. Featuring a tempered glass side panel, room for ATX (unofficially some E-ATX) motherboards and space for six 120mm case fans. Today almost alle cases have a PSU basement on the bottom of the pc case covering the PSU. The In Win 101 has the PSU positioned above the motherboard which is a PSU Attic? Nonetheless, your PSU is fully covered with on the right side room for two 3.5 inch drives.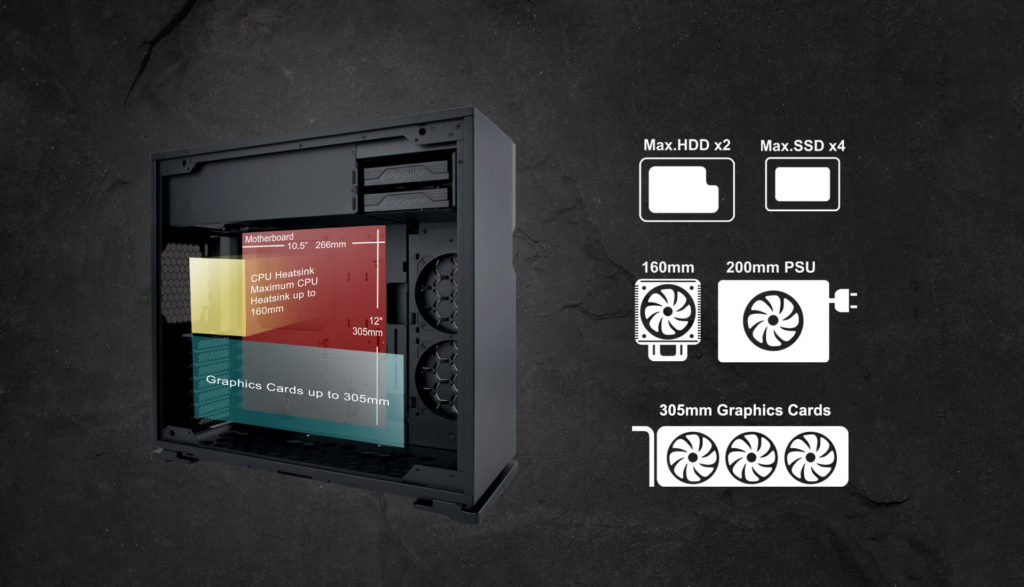 We like this unconventional setup because we have learned from our science lessons that hot air has a tendency to rise, which makes it ideal to create the cold air intake on the bottom of the case (3x 120mm) and dedicate the (1x)120mm fan position in the back and (2x120mm) 240mm radiator position on the right as exhaust. You could also opt to place a 240 or 360mm radiator in the bottom, with the 360 rad preventing you to place a 240mm radiator on the right. Graphics cards are supported up to 305mm and cpu coolers can be 160mm high before they hit the glass. To round of the package In Win even includes a GPU holder to prevent sagging of long GPU's and a 360 mm dust filter on the bottom which can be removed from the sides.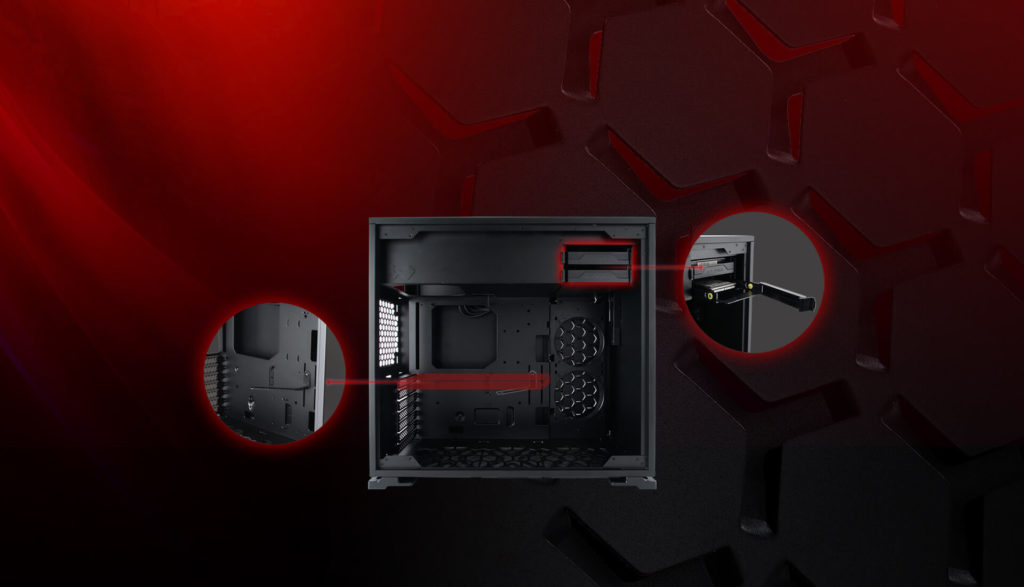 The In Win 101 appears to be a well rounded package with a lot of features for a relatively low price of € 69,00. Oh and before we forget, In Win also produces the In Win 101c with an RGB front logo and USB 3.1 Gen 2 connector costing € 15,00 more than the regular 101. We expect our In Win 101 sample to arrive the coming days destined to house our Ryzen 7 system. We will cover the ins and outs of this case and do a buildblog once it's at our office.