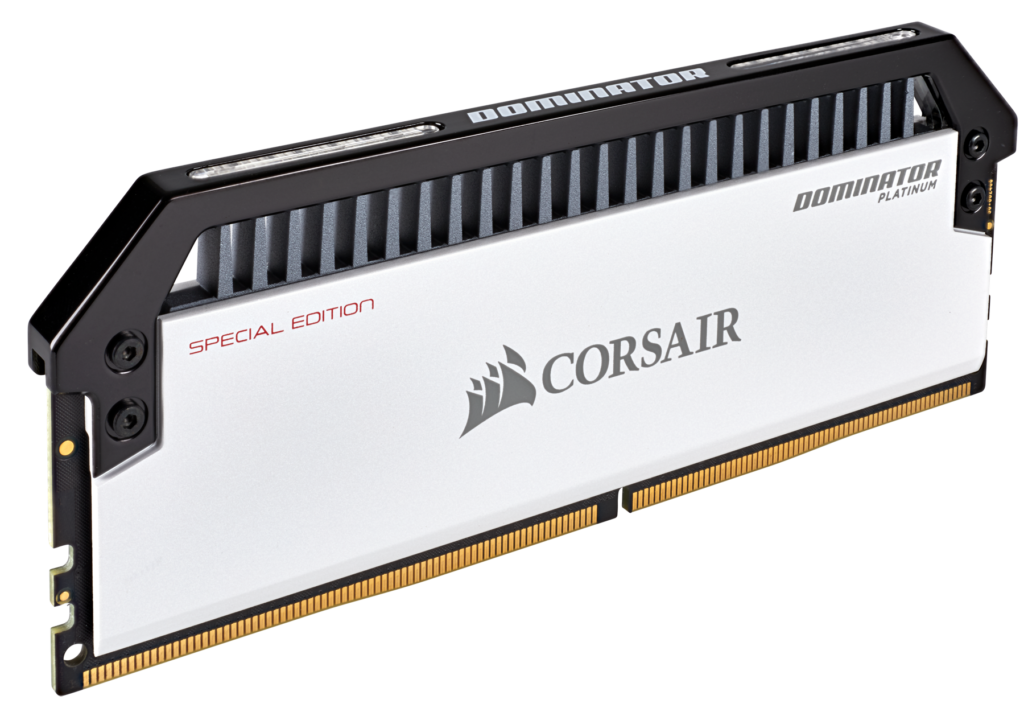 Corsair Dominator RAM is widely known among pc enthousiasts. Always featuring the same elegant style  setting a benchmark of how high quality DDR Ram should look and perform. Corsair has just released their Corsair Dominator Special Edition Contrast modules available in dual channel and quad channel memory kits. Feature the Dominator style, but now fully pearlesent white with black accents and pure white LED lighting. Performance wise you'll get 3.466 Mhz out of the box speeds (XMP) with 16-18-18-36 timings @ 1.35V.
Using the words of Corsair, the Dominator SE DDR4 kits are rated for 3,466MHz speeds using carefully screened and selected Samsung memory modules. Ready to push the latest Intel platforms to their limits. Combined with DOMINATOR PLATINUM's industry leading 10-Layer PCB and patented DHX cooling technology, the result is DDR4 memory with performance that invites overclockers to push it even further.
DOMINATOR PLATINUM Special Edition CONTRAST is initially available exclusively from the CORSAIR webstore in the United States, UK and Germany, and is backed by a limited lifetime warranty and the CORSAIR worldwide customer support network. Pricing is set at € 439,00 MSRP for the 2x16GB dual channel kit, and € 479,99 for the 4x8GB quad channel kit. Follow this link if you want to know more.