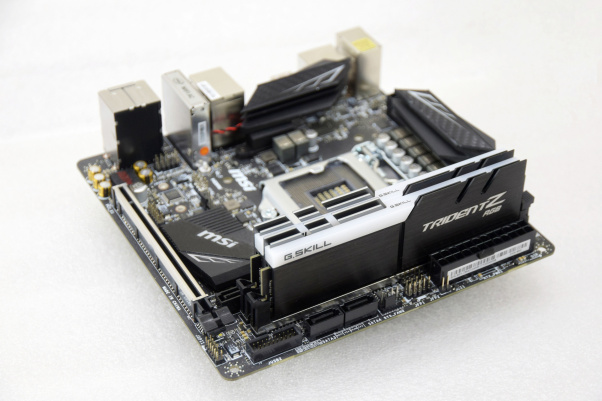 Where previously 5.000 mhz DDR4 memory speeds were only possible with extreme overclocks generating a large ammount of heat, G-Skill has managed to run a dual channel Trident-Z RGB kit @ dazzling memory speeds of 5.007.4 Mhz on air with timings 21-26-26-46 2T (CL, tRCD, tRP, tRAS, CR). The voltage needed to reach these speeds is expected to be well over 1.5v.
The test system consisted of an Intel Core i7-8700K on a MSI Z370I Gaming Pro Carbon AC mini iTX board. In general, ITX boards feature a dual channel two dimm configuration making extreme overclocks stabler than motherboards with four of eight dimm slot configurations.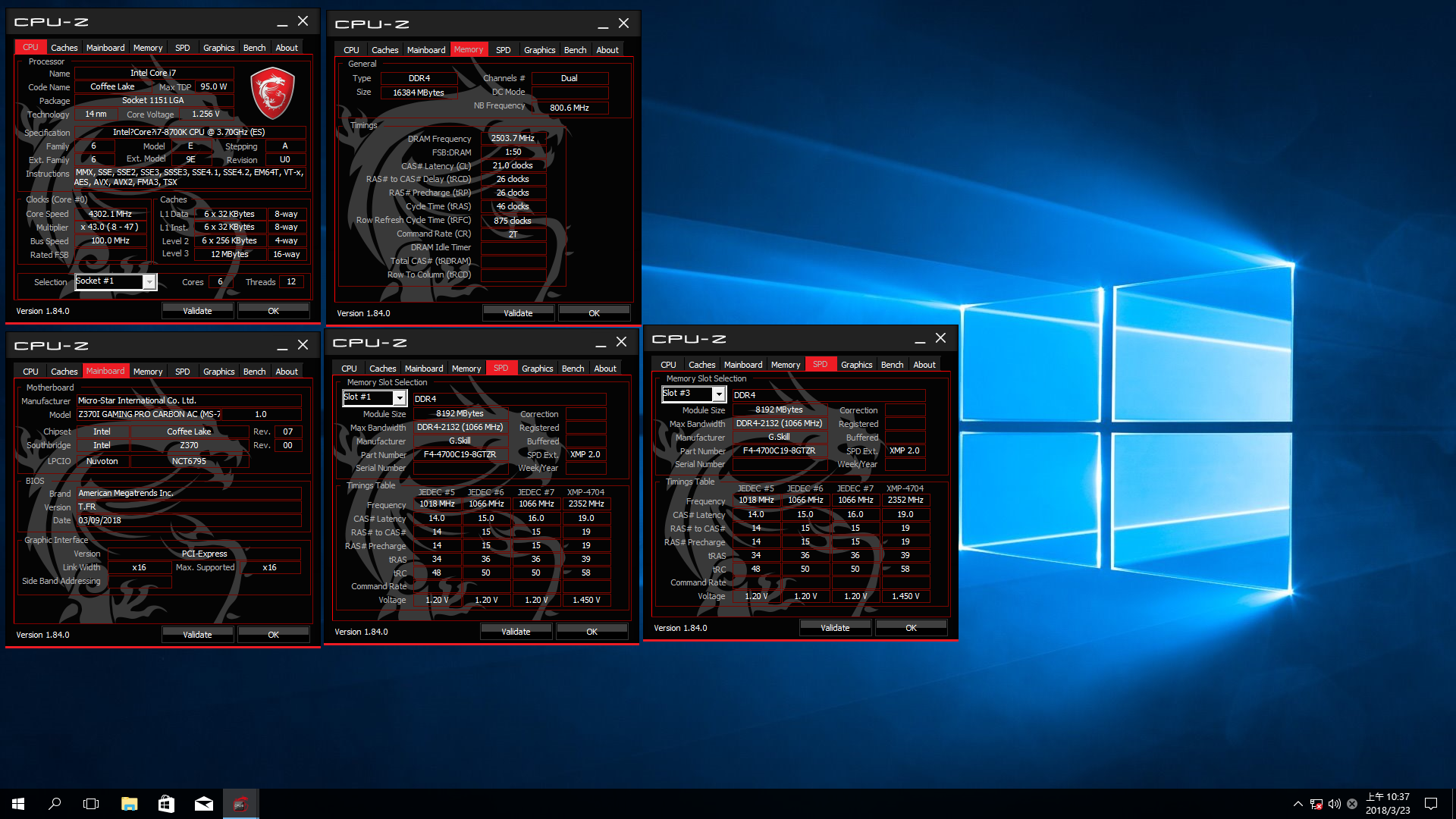 It is expected these kits to retail in the future. When and how much these would cost is unknown. Hopefully prices of DRAM have settled to normal levels by then.
Source: PC PERSPECTIVE