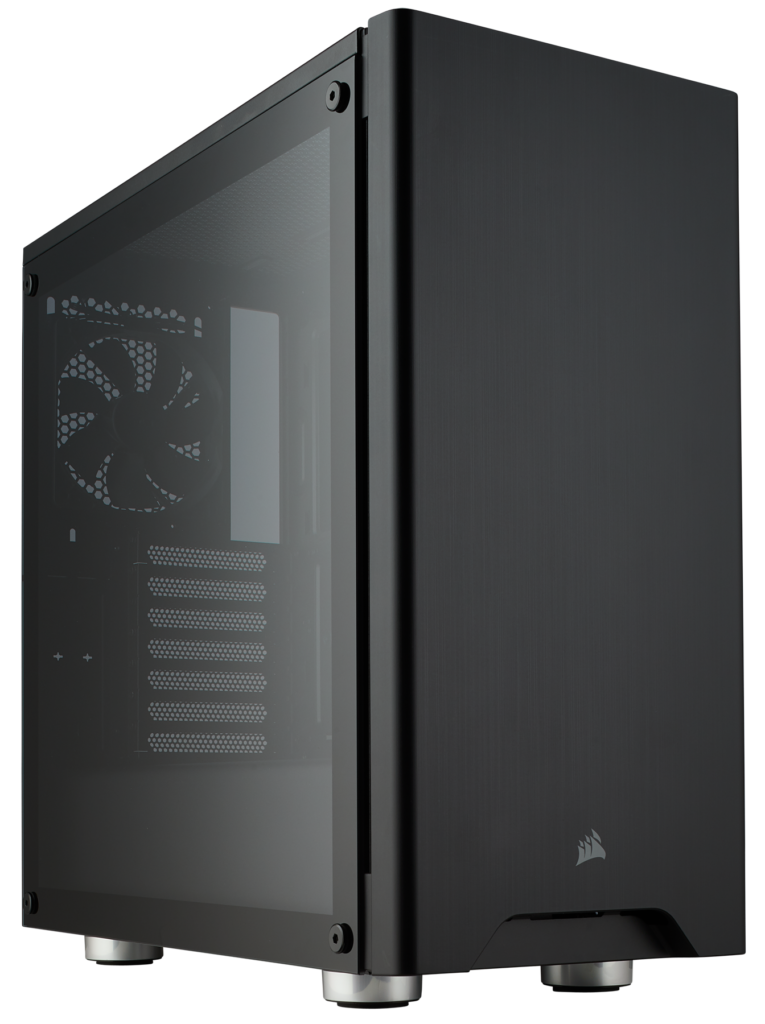 This Month Corsair released the Corsair Carbide 275R Mid-tower. Retailing at € 80,00 – € 90,00, the 275R competes directly against NZXT S340 Elite and the Fractal Design Meshify C TG. Beneath its minimalist styling, the 275R boasts the latest in PC case features, from a vertical GPU mount to integrated lighting. Able to mount up to a huge 360mm liquid cooling radiator in the front or a 240mm in the roof.
CORSAIR includes two SP120 cooling fans and unobtrusively placed ventilation ensure the 275R has plentiful airflow to cool even today's hottest hardware, with the option to fit up to six 120mm cooling fans should you need to upgrade.
A full-length PSU cover and plentiful cut-outs and tie-downs make building a great looking system easy, while removable dust filters in the roof, floor and front* ensure your PC's doesn't look like a Dyson vacuum cleaner after a few months.
The 275R also boasts a deceptively large amount of drive space. Hidden from view are four 2.5in SSD mounts on the rear of the motherboard, with two 3.5in hard drive trays beneath the PSU cover.The Corsair Carbide 275R can be purchased in an all black of white color scheme and with or without a tempered glass sidepanel. Opting for the plexiglas sidepanel version of the 275R will save you € 10,00 depending on the (r)etailer.
* Only the tempered glass version of the 275R has the dust filters preinstalled making the TG version well worth the money. Below you can find the presentation of Corsair.
Source: Corsair.com