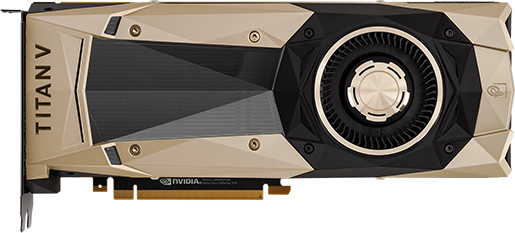 NVidia's new Volta GV100 architecture is based around the new Tensor Core, nicknamed "The Core of AI". The GV100-gpu found its way to the all new NVidia Titan V, a € 2.999,00 graphics card, with 84 compute units of which 80 are active, 12GB HBM2 stacked memory and 5120 Cuda Cores. An extremely wide HBM memory bus of 3072-bit results in a 20% increase of memory bandwidth, for a maximum of 652.8 GB/s throughput compared to the NVidia Titan Xp.
Our Dutch collegues of Hardware.info got their hands on one of these Titan V's. They tested the card in a number of games, comparing it to the relatively 'inexpensive' Nvidia GTX 1080 Ti, which costs three times less at the moment of writing this blog. Where in the first place the Nvidia Titan V does not make a lot of sense from a gamers perspective, because of it's high price and focus on scientific calculations, it certainly delivers some impressive FPS once put through it's paces.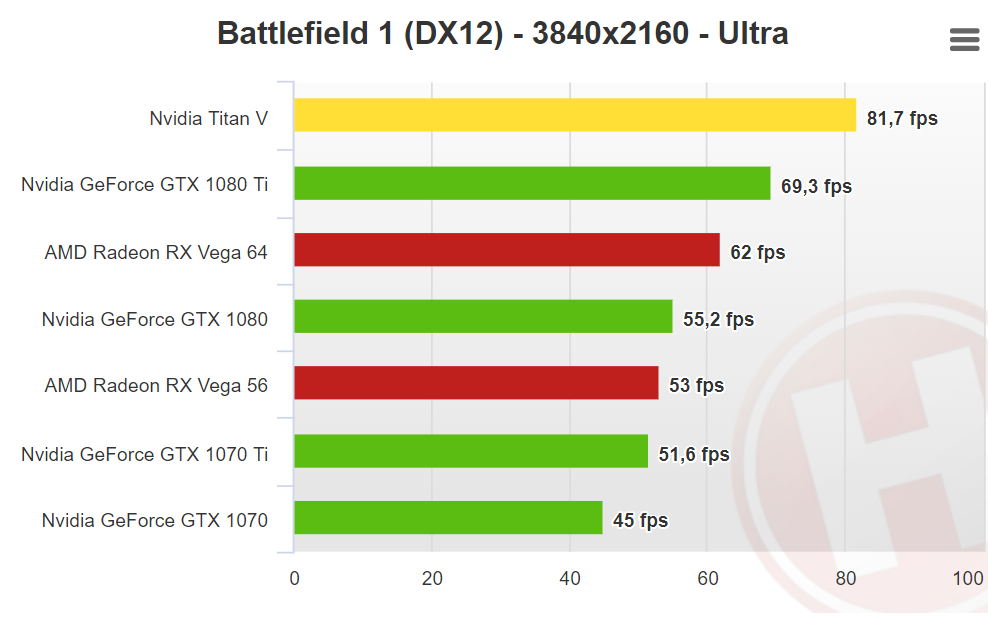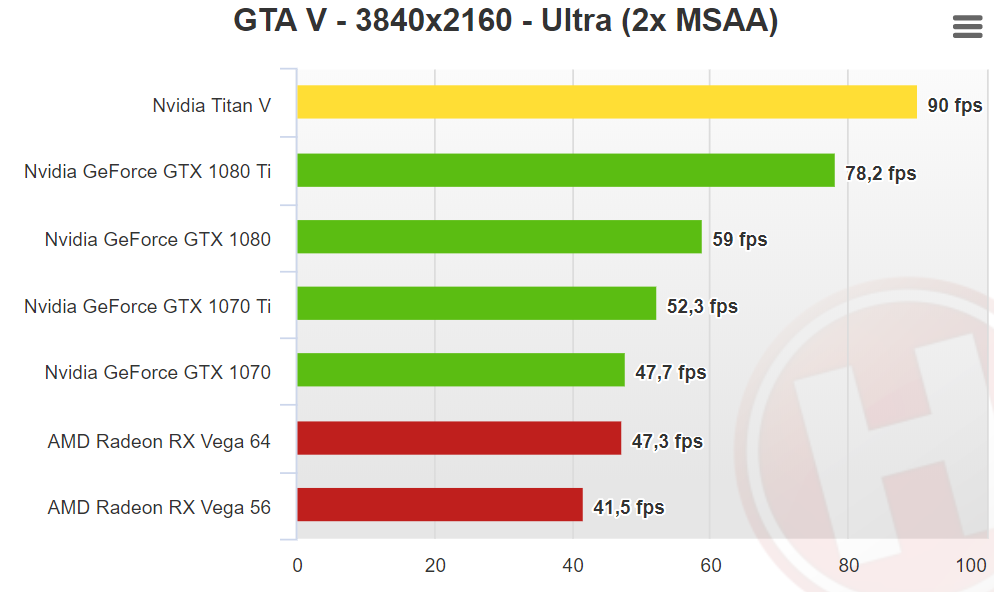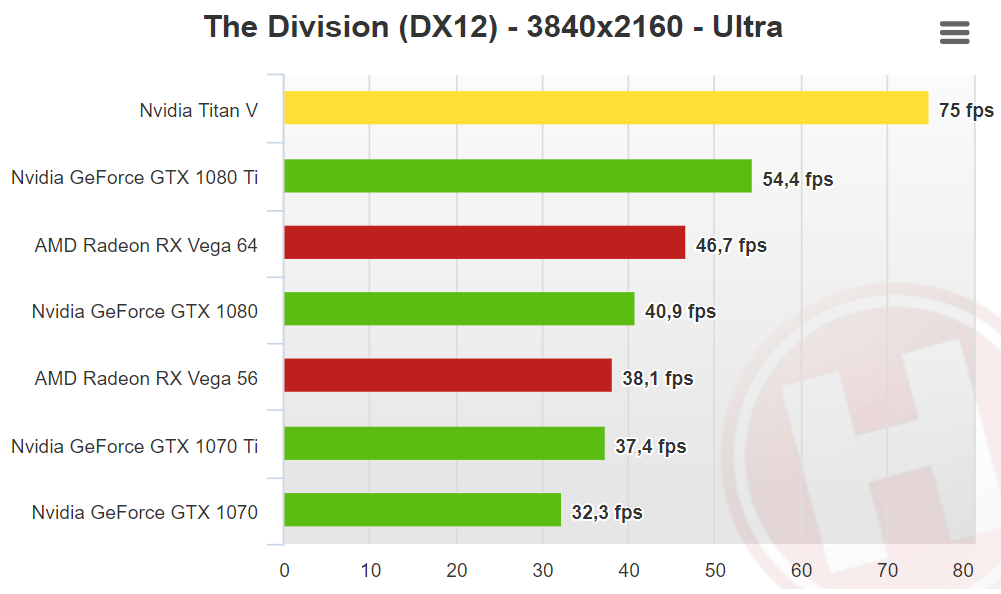 The Titan V is the most powerfull videocard at the moment. An MSRP that touches € 3000,00 is a hefty ammount, and we doubt gamers will massively buy them of the shelves for a 20% increase in FPS in most games. Especially as the largest FPS gains can be found in the 4K tests and not in Full HD. @ 1920×1080 resolutions the Titan V has an edge on the GTX 1080 Ti, but do you expect to not feel a large difference between 210 FPS and 250 FPS?
Leaning more towards professionals, requiring the best in regards to Floating point calculations (FP32/FP64), the price becomes less of an issue. From a gaming standpoint it delivers fantastic results but in relation to price the GTX 1080 Ti of Titan Xp is a better investment for now. Check out all the benchmarks, also in Full HD on the website of hardware.info.