Razer recently introduced their 2018 Blade Stealth series. As a relatively new company to the notebook market, Razer entered in 2013, primarily focussing on gamers. Their slogan: "For Gamers, By gamers" is kept alive even in 2018. Today, their notebooks serve a broader market, but still keep the same style with their sleek black rounded edges, and green logo. Talking about that green logo, The Razer Stealth series offers two color schemes. If used as an office/work notebook a green logo may not be your style, therefore the gun metal editons feature a shiny black one. To keep the tradition alive the black Blade Stealths have the traditional Green logo on top.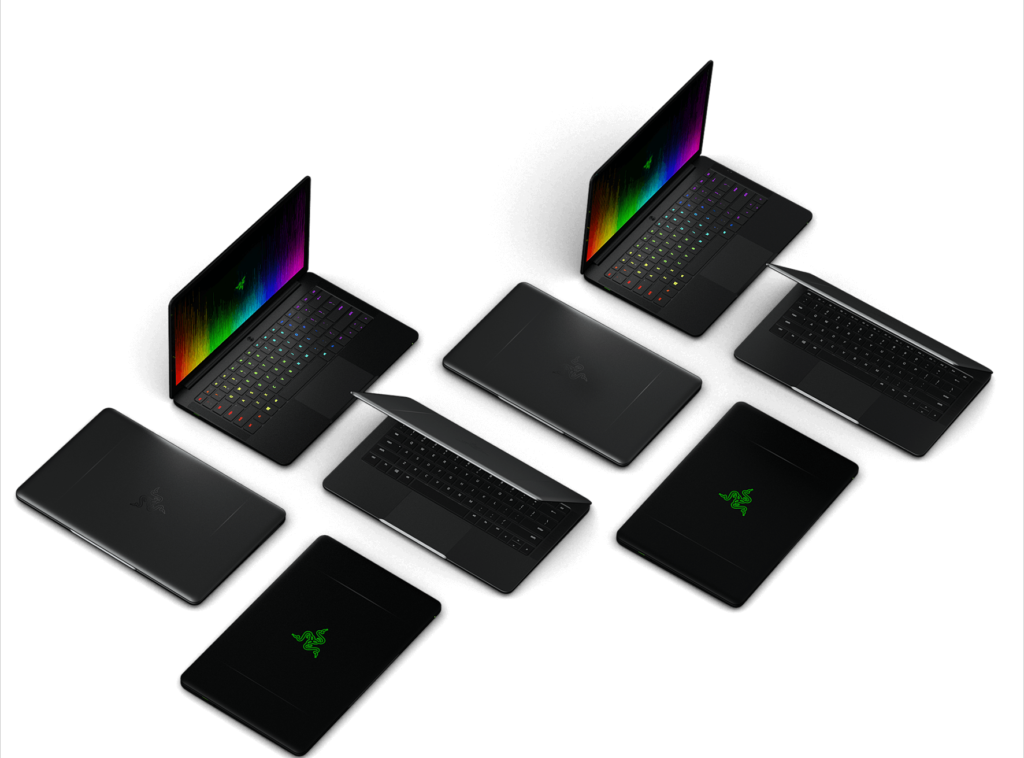 The Blade Stealth series features no dedicated videocard, but do include a higher end Core i7-8550U cpu with Intel 620 iGPU, and an extremely sharp 13.3 inch QHD+ screen @ 3200×1800 resolution. At the connectivity side of things we find Thunderbolt 3, Wireless 802.11a/b/g/n/ac and Bluetooth® 4.1. All the ingredients you need, if it's not primarily meant as a gamers notebook. Although, the Thunderbolt 3 connection let's you connect an external GPU to your liking.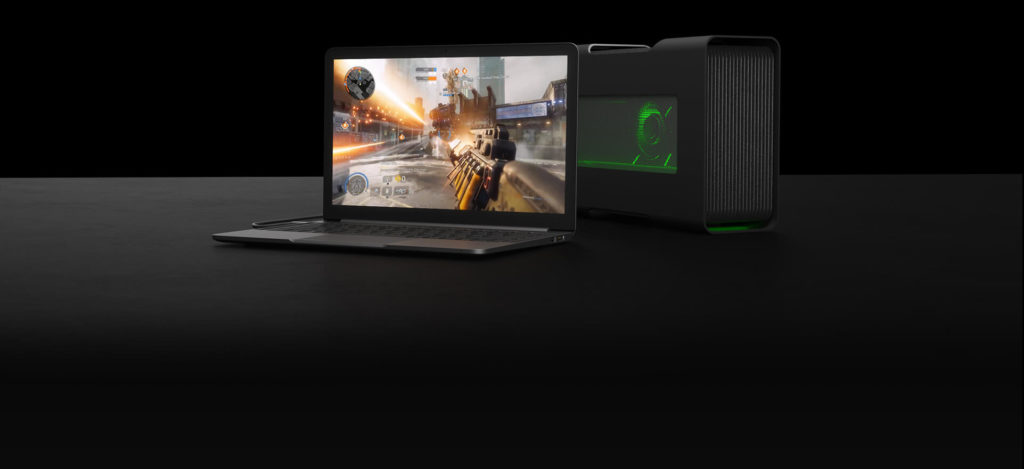 The 2018 Razer Stealth series comes in three flavours. Being called Stealth series has its reasons. At only 321 x 206 x 1.4 cm's and 1.35 KG heavy, you can carry it around easily.
Razer Blade Stealth (Early 2018)
MSRP
$1499
$1699
$2099
Screen
13.3″ QHD+ (3200×1800) IGZO Touch Screen
CPU
Core i7-8550U
GPU
Intel UHD Graphics 620
RAM
16GB LPDDR3-2133MHz (non-upgradeable)
Storage
256 GB PCIe
512 GB PCIe
1 TB PCIe
Network
Killer™ 1535 Wireless-AC (802.11a/b/g/n/ac + Bluetooth® 4.1)
Display Output
1 x Thunderbolt 3
1 x HDMI 2.0b
Connectivity
1 x Thunderbolt 3
3.5mm headphone
2 x USB 3.0 (Type-A)
Audio
Stereo Speakers, Array Microphone
Weight
2.98 lbs. / 1.35 kg
Dimensions
0.54" / 13.8 mm (Height) x 12.6" / 321 mm (Width) x 8.1" / 206 mm (Depth)
Battery
53.6 WHr
Operating System
Windows 10 Home
Razer has established its brand reputation based on quality and customer support. Recently we had a problem regarding a Razer Turret keyboard. A key (~) suddenly snapped from its base. The response and reply of the service desk was very prompt and satisfying. After a day they send a follow up e-mail, asking us if the RMA was handled okay, and if they could do anything else for us? This e-mail was not automatically generated, but e-mailed by a service desk employee. A nice example of the perfect customer communication. I can assume Razer applies this for all of its products including notebooks. I found this communication refreshing in a time where RMA's are often handled through non-customer friendly portals, giving you the feeling you are talking to a machine.
I found it important to let you know our experiences with the after sales and hopefully you don't need Razer's support, but if you do, you can expect to be treated as an important customer and not as one of thousands. For me that is certainly worth something! PC Perspective recently did a nice review of the Razer Blade Stealth series. Check them out via this link.