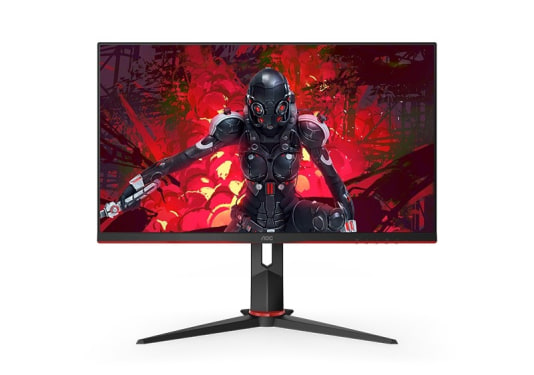 AOC has two, well actually four new monitors planned for release. First presented during Gamescon 2019 they are now ready to be released into the wild. They have a lot to offer for the budget oriented gamer. The first two are 144Hz IPS monitors, the AOC 24G2U (23.8 inch) and AOC 27G2U (27 inch). Both monitors feature Freesync technology, 178° viewing angles, a 1ms response rate, 250cd / m² brightness and a maximum of 126% sRGB color coverage for the 24G2U, 120% for 27G2U. AOC gaming colors enables better sight of in-game enemies and constrast. Cheating support is included in the form of a Dial Point function ;). Users can display a larger bulletpoint cursor making it easier to lock onto your target.
What's more to talk about? Oh, both monitors have build in 2W speakers, include a hight adjustable (+130mm) stand and USB hub. On the back you also find two HDMI, one Displayport and even a VGA connector for older pc's. Due too the thin bezel triple monitor surround setups profit from smaller monitor transitions.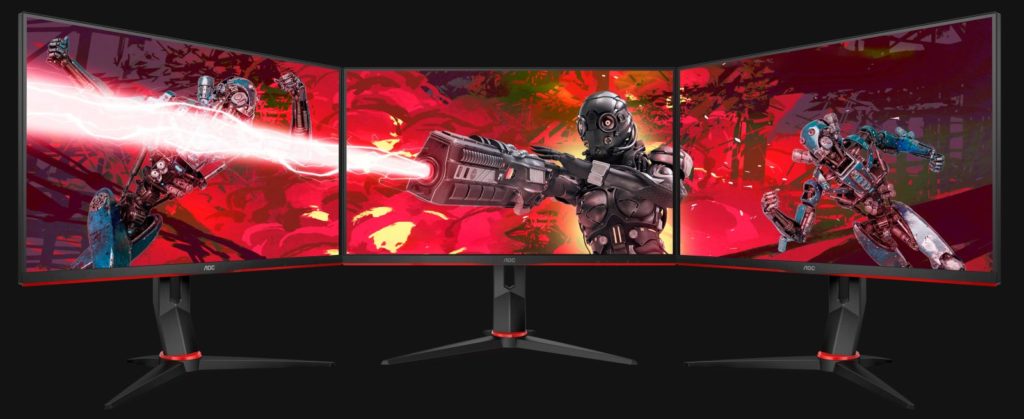 All 4 monitors become available the coming weeks. Below you can find MSRP pricing. We all know once they hit the stores pricing is often even lower. We look forward testing the AOC 27G2U.
AOC 27G2U € 269,00
AOC 24G2U € 209,00
AOC 27G2U5 € 219,00
AOC 24G2U5 € 179,00
Besides the AOC 24G2U and 27G2U, AOC also adds two 75Hz monitors to the line-up, the AOC 27G2U5 and AOC 24G2U5. Besides the lower 75Hz refreshrate the U and non-U variants share the same specifications.